Just when you think scammers couldn't get any lower
Scammers find new ways to prove you wrong.  Recently, a new phishing scam has been spotted in the wild, this one baiting potential victims with the possibility of pay raises.
The scammers structured their email so that they appeared to come from the Human Resources department of their victims' companies.
They asked the recipient of their phishing email to open an Excel spreadsheet bearing the name "salary-increase-sheet-November-2019.xls."  A shortcut to the remotely hosted spreadsheet was naturally provided.
The message is almost impossible to pass up 
The body of the email explained that "The Years Wage increase will start in November 2019 and will be paid out for the first time in December, with recalculation as of November."  Needless to say, this tends to catch most people's attention.  After all, who doesn't want a raise, right?
If a recipient clicked on the link, he or she would then be asked to provide Office 365 login credentials in order to see the file.  Of course, the file contains dummy data and has nothing to do with getting a raise; it's simply a useful hook to get an unwitting user to hand over their credentials.
The scammers not only constructed a convincing-looking email, but the Office 365 login screen looks exactly like a legitimate login screen. This goes far in explaining the campaign's unusually high success rate.
The researchers who have been following the issue urge Office 365 users to enable multi-factor authentication via Office 365 or a third-party solution. They also encourage business owners to enroll their staff in phishing awareness training programs designed to help employees spot and report phishing attempts more easily.
Our perspective
Be on high alert for this one.  So far it has proved to be a highly effective campaign (meaning many people have been scammed).
As Hill Street Blues' Sgt. Esterhaus always advised: "Hey, let's be careful out there!"
Meanwhile, check out this report
This free executive report may give you insights into how to build your business with safe IT environments: 10 Hidden IT Risks That Might Threaten Your Business and 1 Easy Way to Find Them
The author
Thanks for reading this short post. For more tips on thriving with small business technology, check out the other blog posts at DWPia Blogs. I am also available on LinkedIn, Facebook, and Twitter.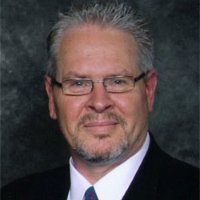 I am Denis Wilson, President and Principal Consultant for DWP Information Architects. I help professionals grow their business by building a foundation of rock-solid information solutions for smaller healthcare, insurance, financial, legal, and nonprofits firms in Ventura County and San Fernando Valley. And have created cost-effective IT solutions, for over 20 years, specializing in cybersecurity and regulatory compliance. I am also a published author and speaker, working extensively with a variety of organizations, as well as providing small business technology education programs through business and professional associations. This just in: I will be speaking regularly at California Lutheran University's Center for Nonprofit Leadership starting in September.
Contact me if you would like me to speak at your association.