Have you upgraded your Android OS this month?
If so, you should make upgrading a priority. Just over a month ago, Google patched a critical flaw in the Android OS that allowed hackers to "beam" malware to any unpatched devices via a process called 'NFC Beaming'.
It relies on a service called Android Beam that allows an Android device to send videos, apps, images, or other files to a nearby device using Near-Field Communication (NFC) radio waves as an alternative to Bluetooth or WiFi.  It's a great technology and a handy capability but sadly, its implementation was flawed.
Users should get "unknown source" warning
Fortunately, the flaw was unearthed by an independent security researcher who alerted Google to the problem.  Even worse, when files are sent in this manner, the user would not get a prompt warning them that an app was attempting to be installed from an "unknown source."
If there's a silver lining in all of this, it is the fact that NFC connections are only initiated when two devices are sitting close to each other. By 'close' we mean really close.  The range is limited to 4 centimeters (about an inch and a half).  This limits the attack vector's utility quite sharply.
Even so, it's something to be aware of, especially if you travel frequently. It's well worth grabbing Google's latest update for Android Oreo if you haven't already done so.  The alternative to this course of action is to go into your Android settings and disable Android Beam and NFC if it's a feature you seldom use anyway.
Our perspective
Kudos to the sharp-eyed researcher who caught the bug, and to Google, who responded swiftly and issued a fix for the issue.
As Hill Street Blues' Sgt. Esterhaus always advised: "Hey, let's be careful out there!"
Meanwhile, check out this report
This free executive report may give you insights into how to build your business with safe IT environments: 10 Hidden IT Risks That Might Threaten Your Business and 1 Easy Way to Find Them
The author
Thanks for reading this short post. For more tips on thriving with small business technology, check out the other blog posts at DWPia Blogs. I am also available on LinkedIn, Facebook, and Twitter.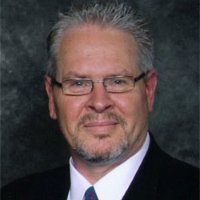 I am Denis Wilson, President and Principal Consultant for DWP Information Architects. I help professionals grow their business by building a foundation of rock-solid information solutions for smaller healthcare, insurance, financial, legal, and nonprofits firms in Ventura County and San Fernando Valley. And have created cost-effective IT solutions, for over 20 years, specializing in cybersecurity and regulatory compliance. I am also a published author and speaker, working extensively with a variety of organizations, as well as providing small business technology education programs through business and professional associations. This just in: I will be speaking regularly at California Lutheran University's Center for Nonprofit Leadership starting in September.
Contact me if you would like me to speak at your association.