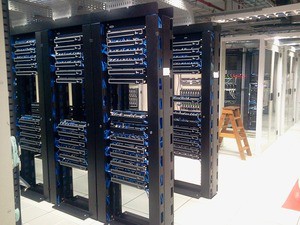 Microsoft recently published an important new support document relating to several Windows versions.
The Microsoft document reads, in part
"After you configure a Windows-based computer to use large amounts of memory, including persistent memory, the computer takes longer than expected to start up.  Additionally, increased CPU usage occurs for a short time after startup.  Increased CPU usage occurs when an application frees and reallocates large ranges of memory in rapid succession."
This newly discovered bug affects the following versions of Windows:
Windows Server IoT 2019 Standard
Windows Server IoT 2019 Datacenter
Windows Server 2019 Standard
Windows Server 2019 Datacenter
Windows Server 2016 Standard
Windows Server 2016 Datacenter
Windows 10 Pro For Workstation
If this issue had primarily impacted the PCs of your employees, it would be problematic but wouldn't necessarily bring your operation to a grinding halt. Although let's face it, nobody likes dealing with a slow computer. Take a second look at the list above.  This is a problem that overwhelmingly impacts the server-side of things, and significant slowdowns there can have serious repercussions on every aspect of your business.
Unfortunately, there has been no word yet from Microsoft about when the issue will be resolved. You can bet that they'll be interested in keeping their Enterprise customers happy, so this one is almost certain to be given top priority.
Our perspective
We do know that the company is aware of it and working on a fix. In a related vein, the company also recently announced that future versions will include additional optimizations in the startup path of the OS.  Although we would prefer having a predictable timeframe for the fix of this issue, we are pleased to hear about the additional startup optimizations.  Stay tuned for additional developments.
Meanwhile, check out this report
This free executive report may give you insights into how to build your business with safe IT environments: 10 Hidden IT Risks That Might Threaten Your Business and 1 Easy Way to Find Them
The author
Thanks for reading this short post. For more tips on thriving with small business technology, check out the other blog posts at DWPia Blogs. I am also available on LinkedIn, Facebook, and Twitter.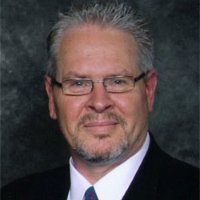 I am Denis Wilson, President and Principal Consultant for DWP Information Architects. I help professionals grow their business by building a foundation of rock-solid information solutions for smaller healthcare, insurance, financial, legal, and nonprofits firms in Ventura County and San Fernando Valley. And have created cost-effective IT solutions, for over 20 years, specializing in cybersecurity and regulatory compliance. I am also a published author and speaker, working extensively with a variety of organizations, as well as providing small business technology education programs through business and professional associations. This just in: I will be speaking regularly at California Lutheran University's Center for Nonprofit Leadership starting in September.
Contact me if you would like me to speak at your association.