WhatsApp is the most popular messaging platform in the world
Unfortunately, that means it's got a giant bullseye on it where hackers are concerned.
In recent months, the company has faced no end of troubles as a raft of vulnerabilities have been exposed and exploited by hackers from every corner of the globe.
The company is still reeling from the blowback associated with these various issues, but their troubles don't seem to be over yet.  Just last month, WhatsApp quietly found and patched another vulnerability.  This one is tracked as CVE-2019-11931. It is a stack-based buffer overflow issue relating to the way that older WhatsApp versions parsed MP4 metadata, allowing attackers to launch denial-of-service or remote code execution attacks.
All a hacker needed in order to exploit the flaw was a target's phone number and a specially crafted MP4 file. It just had to be constructed in such a way that it installed a backdoor upon opening.  From there, a wide range of malware could be installed at the hackers' leisure.  Worse, this vulnerability was found in both the consumer and Enterprise versions of WhatsApp for all major platforms, including Windows, iOS, and Android.
An advisory bulletin was recently published by WhatsApp's parent company, Facebook. See the list of versions they provided below.
The list of affected versions are
Business for iOS versions prior to 2.19.100
Business for Android versions prior to 2.19.104
Windows Phone versions prior to and including 3.18.368
Enterprise Client versions prior to 2.25.3
iOS versions prior to 2.19.100
Android versions prior to 2.19.274
Our perspective
If there's a silver lining here, it is that the company has confirmed that there have been no instances of this exploit having been used 'in the wild' and the company has already issued a patch.  If you're one of WhatsApp's legions of users, check to be sure you're running the latest version. If not, update immediately to be on the safe side.
Other WhatsApp blogs
Install Whatsapp Update Or Risk Cybersecurity Vulnerability 10/19//19
WhatsApp Messages Being Targeted By Spyware 8/31/19
WhatsApp Being Used To Install Malware 6/4/19 
Meanwhile, check out this report
This free executive report may give you insights into how to build your business with safe IT environments: 10 Hidden IT Risks That Might Threaten Your Business and 1 Easy Way to Find Them
The author
Thanks for reading this short post. For more tips on thriving with small business technology, check out the other blog posts at DWPia Blogs. I am also available on LinkedIn, Facebook, and Twitter.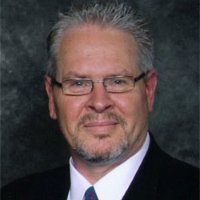 I am Denis Wilson, President and Principal Consultant for DWP Information Architects. I help professionals grow their business by building a foundation of rock-solid information solutions for smaller healthcare, insurance, financial, legal, and nonprofits firms in Ventura County and San Fernando Valley. And have created cost-effective IT solutions, for over 20 years, specializing in cybersecurity and regulatory compliance. I am also a published author and speaker, working extensively with a variety of organizations, as well as providing small business technology education programs through business and professional associations. This just in: I will be speaking regularly at California Lutheran University's Center for Nonprofit Leadership starting in September.
Contact me if you would like me to speak at your association.