Researchers at Proofpoint have found evidence
There is a new attack from a new threat actor who has been sending out convincing looking emails. They are claiming to come from several government agencies.
Watch out for:
Italian Revenue Agency
German Federal Ministry of Finance
United States Postal Service
This is all part of a malicious campaign designed to infect targeted recipients with a variety of malware.
The bulletin Proofpoint released on matter reads, in part
"Between October 16 and November 12, 2019, Proofpoint researchers observed the actor sending malicious email messages to organizations in Germany, Italy, and the United States, targeting no particular vertical but with recipients that were heavily weighted towards business and IT services, manufacturing, and healthcare.
These spoofs are notable for using convincing stolen branding and lookalike domains of European taxation agencies and other public-facing entities such as Internet service providers.  Most recently, the actor has attacked US organizations spoofing the United States Postal Service.  The increasing sophistication of these lures mirrors improved social engineering and a focus on effectiveness over quantity appearing in many campaigns globally across the email threat landscape."
In the US, emails claiming to be from the post office come with an attached Word Document called "USPS_Delivery.doc."  If a recipient clicks on the document to open it, they'll receive a message that the file has been encrypted for additional security and in order to view it, they'll be required to "enable content."
Naturally, clicking on the "enable content" button does nothing of the sort.  Instead, it installs whatever malware the senders have associated with the email in question.
Our perspective
The identity of the threat actor is not known at this time, but this is a serious issue that you should immediately alert all employees about in order to minimize the risk to your company.
~ As Hill Street Blues' Sgt. Esterhaus always advised: "Hey, let's be careful out there! " ~
Meanwhile, check out this report
This free executive report may give you insights into how to build your business with safe IT environments: 10 Hidden IT Risks That Might Threaten Your Business and 1 Easy Way to Find Them
The author
Thanks for reading this short post. For more tips on thriving with small business technology, check out the other blog posts at DWPia Blogs. I am also available on LinkedIn, Facebook, and Twitter.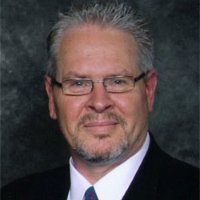 I am Denis Wilson, President and Principal Consultant for DWP Information Architects. I help professionals grow their business by building a foundation of rock-solid information solutions for smaller healthcare, insurance, financial, legal, and nonprofits firms in Ventura County and San Fernando Valley. And have created cost-effective IT solutions, for over 20 years, specializing in cybersecurity and regulatory compliance. I am also a published author and speaker, working extensively with a variety of organizations, as well as providing small business technology education programs through business and professional associations. This just in: I will be speaking regularly at California Lutheran University's Center for Nonprofit Leadership starting in September.
Contact me if you would like me to speak at your association.