It seems like a lovely idea to use a public charger
Airports, hotels, and other high traffic areas have begun to increasingly offer public USB power charging stations to give people a convenient means of recharging their favorite devices.
Unfortunately, things are not working out quite according to plan.
Naturally, hackers around the world have taken note, and regard such easily accessed terminals as juicy targets and low hanging fruit.  According to a security alert published by the Los Angeles District Attorney's office, many of these stations have been compromised, and using them could expose you to malware.
This type of attack even has its own name:  Juice Jacking
In recent years, several proofs-of-concept have been created that demonstrate how these charging stations can be taken over by hackers and used to distribute malware to anyone foolish enough to plug into them.  Of these, the worst of the lot was proudly displayed at the 2013 Black Hat security conference. In that case, it was a malicious charger that could deploy malware on any iOS device.
Just a handful of years later, in 2016, Samy Kamkar raised the bar with an Arduino-based device he dubbed "KeySweeper." By all outward appearances, it was just a USB wall charger. However, it wirelessly and passively sniffed, decrypted, logged, and reported back all keystrokes from any Microsoft wireless keyboard in its vicinity.
While these two were the most prominent examples of the kinds of havoc hackers can cause on this front, there are many others.  To try and get a handle on the problem, the LA District Attorney's Office issued a security bulletin that recommended the following tips to all travelers:
Use AC power outlets only, not USB charging stations
Take AC and car chargers with you when traveling because you know and trust them
Consider buying a portable charger for emergency use
Our perspective
Good advice.  If you're a frequent traveler, these tips are well worth incorporating into your travel preparation plans.
~ As Hill Street Blues' Sgt. Esterhaus always advised: "Hey, let's be careful out there! " ~
Meanwhile, check out this report
This free executive report may give you insights into how to build your business with safe IT environments: 10 Hidden IT Risks That Might Threaten Your Business and 1 Easy Way to Find Them
The author
Thanks for reading this short post. For more tips on thriving with small business technology, check out the other blog posts at DWPia Blogs. I am also available on LinkedIn, Facebook, and Twitter.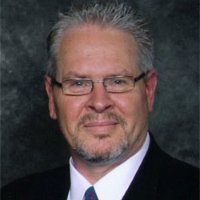 I am Denis Wilson, President and Principal Consultant for DWP Information Architects. I help professionals grow their business by building a foundation of rock-solid information solutions for smaller healthcare, insurance, financial, legal, and nonprofits firms in Ventura County and San Fernando Valley. And have created cost-effective IT solutions, for over 20 years, specializing in cybersecurity and regulatory compliance. I am also a published author and speaker, working extensively with a variety of organizations, as well as providing small business technology education programs through business and professional associations. This just in: I will be speaking regularly at California Lutheran University's Center for Nonprofit Leadership starting in September.
Contact me if you would like me to speak at your association.