Do you have an Android device?
If so, be advised that you may be at risk. If it is built around a Qualcomm chipset.
According to a report recently published by security firm CheckPoint, a recently discovered flaw could allow hackers to steal a variety of sensitive information on your phone or tablet.
The vulnerability resides in the QSEE, or "Qualcomm Secure Execution Environment," which is an implementation of TEE (Trusted Execution Environment) based on ARM TrustZone technology.
This is the technology that guards the most protected parts of a mobile device.  In addition to your personal information, the QSEE is used to house passwords, credit and debit card details, encryption keys, and the like.  Basically, QSEE guards everything else that's supposed to make your digital life secure, and it has been compromised. That puts millions of Android devices at risk.
CheckPoint's security researchers had this to say about the issue:
"In a 4-month research project, we succeeded in reverse (engineering) Qualcomm's Secure World operating system and leveraged the fuzzing technique to expose the hole.
We implemented a custom-made fuzzing tool, which tested trusted code on Samsung, LG, and Motorola devices, which allowed researchers to find four vulnerabilities in trusted code implemented by Samsung, one in Motorola, and one in LG.
An interesting fact is that we can load trustlets from another device as well.  All we need to do is replace the hash table, signature, and certificate chain in the .mdt file of the trustlet with those extracted from a device manufacturer's trustlet."
Our perspective
In other words, it's about as bad as a security issue can get.  If there's a silver lining, it is that Samsung, Qualcomm, and LG have already released a patch that fixes the issue. So, if you have a device manufactured by any of those companies, head to their website to be sure you get the patch.
~ As Hill Street Blues' Sgt. Esterhaus always advised: "Hey, let's be careful out there! " ~
Meanwhile, check out this report
This free executive report may give you insights into how to build your business with safe IT environments: 10 Hidden IT Risks That Might Threaten Your Business and 1 Easy Way to Find Them
The author
Thanks for reading this short post. For more tips on thriving with small business technology, check out the other blog posts at DWPia Blogs. I am also available on LinkedIn, Facebook, and Twitter.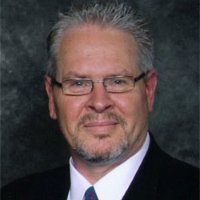 I am Denis Wilson, President and Principal Consultant for DWP Information Architects. I help professionals grow their business by building a foundation of rock-solid information solutions for smaller healthcare, insurance, financial, legal, and nonprofits firms in Ventura County and San Fernando Valley. And have created cost-effective IT solutions, for over 20 years, specializing in cybersecurity and regulatory compliance. I am also a published author and speaker, working extensively with a variety of organizations, as well as providing small business technology education programs through business and professional associations. This just in: I will be speaking regularly at California Lutheran University's Center for Nonprofit Leadership starting in September.
Contact me if you would like me to speak at your association.