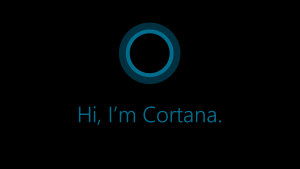 It appears that Microsoft is getting rid of its Cortana App in several countries due to security concerns. The question is whether the United States will be next.
This notice appeared on Microsoft's UK site
"To make your personal digital assistant as helpful as possible, we're integrating Cortana into your Microsoft 365 productivity apps.  As part of this evolution, on January 31, 2020, we're ending support for the Cortana app on Android and iOS in your market.  At that point, the Cortana content you created - such as reminders and lists - will no longer function in the Cortana mobile app or Microsoft Launcher, but can still be accessed through Cortana on Windows.  Also, Cortana reminders, lists, and tasks are automatically synced to the Microsoft To Do app, which you can download to your phone for free.
After January 31st, 2020, the Cortana mobile app on your phone will no longer be supported and there will be an updated version of Microsoft Launcher with Cortana removed."
It's not just the UK though
Similar notices were made available to users in Australia, Germany, Mexico, China, Spain, Canada, and India.  For the time being, at least, the Cortana app for both iOS and Android will continue to operate and be supported in the US market.
Granted, both iOS and Android environments have their own voice assistants in the form of Siri and 'Okay Google' respectively. However, if you use Cortana on your favorite device and you live in one of the areas mentioned above, be aware that change is coming. It will require action on your part in order to continue using your lists and reminders.
Our perspective
Given these changes, despite assurances from Microsoft that the app will still be available in the US, it may be time to start thinking about migrating.  If Microsoft is pulling the plug on the app around the world, it's a good bet that it's only a matter of time before it happens here too, and it's best not to be caught flat-footed.
Meanwhile, check out this report
This free executive report may give you insights into how to build your business with safe IT environments: 10 Hidden IT Risks That Might Threaten Your Business and 1 Easy Way to Find Them
The author
Thanks for reading this short post. For more tips on thriving with small business technology, check out the other blog posts at DWPia Blogs. I am also available on LinkedIn, Facebook, and Twitter.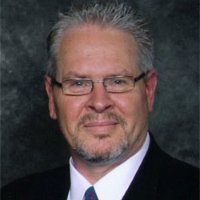 I am Denis Wilson, President and Principal Consultant for DWP Information Architects. I help professionals grow their business by building a foundation of rock-solid information solutions for smaller healthcare, insurance, financial, legal, and nonprofits firms in Ventura County and San Fernando Valley. And have created cost-effective IT solutions, for over 20 years, specializing in cybersecurity and regulatory compliance. I am also a published author and speaker, working extensively with a variety of organizations, as well as providing small business technology education programs through business and professional associations. This just in: I will be speaking regularly at California Lutheran University's Center for Nonprofit Leadership starting in September.
Contact me if you would like me to speak at your association.