Early in 2019, a new strain of ransomware appeared
Called "DeathRansom," its bark was initially much worse than its bite.  Researchers quickly discovered that the new strain only pretended to encrypt a user's files.
If victims simply removed the "encryption" extension, they could get their files back without doing anything at all.
That ceased to be the case around November 20th of this year.  Not only did the malware's developers begin actually encrypting files, but the number of reported DeathRansom infections surged. That indicated a large scale, highly organized distribution campaign.
Of interest, nobody seems to know exactly how DeathRansom is being distributed, but an anonymous Reddit post offered a tantalizing clue.
The Reddit poster issued screenshots indicating that DeathRansom ransom notes and STOP Djvu encrypted files were often found together in the same submissions to researchers.  That's of interest because STOP has the distinction of only being distributed via cracks and adware bundles. That is a strong indication that DeathRansom is being distributed using the same channels.
The software is finding its way onto victim systems
It has gotten increasingly good at its job.  The current iteration of the malware will encrypt all files on the target machine other than those found whose full pathnames contain the following:
Programdata
$recycle.bin
Program files
Windows
All users
Appdata
txt
bat
ini
inf
dat
db
bak
Boot,ini
dat.log
db
DeathRansom's creators wanted to make sure their ransom notes were found. So in the latest version of their program, they've made sure that every folder on the victim's machine that contains locked files also contains a read_me.txt file containing the ransom note and a unique "Lock-ID" for that particular victim. All that along with an email address to be used to contact the developer or affiliate for payment details.
Our perspective
An analysis of the most recent DeathRansom strain is ongoing. At this point, it is not yet known if the encrypted files can be decrypted without paying the ransom.
~ As Hill Street Blues' Sgt. Esterhaus always advised: "Hey, let's be careful out there! " ~
Meanwhile, check out this report
This free executive report may give you insights into how to build your business with safe IT environments: 10 Hidden IT Risks That Might Threaten Your Business and 1 Easy Way to Find Them
The author
Thanks for reading this short post. For more tips on thriving with small business technology, check out the other blog posts at DWPia Blogs. I am also available on LinkedIn, Facebook, and Twitter.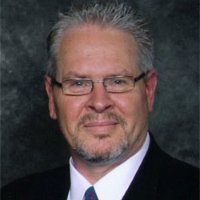 I am Denis Wilson, President and Principal Consultant for DWP Information Architects. I help professionals grow their business by building a foundation of rock-solid information solutions for smaller healthcare, insurance, financial, legal, and nonprofits firms in Ventura County and San Fernando Valley. And have created cost-effective IT solutions, for over 20 years, specializing in cybersecurity and regulatory compliance. I am also a published author and speaker, working extensively with a variety of organizations, as well as providing small business technology education programs through business and professional associations. This just in: I will be speaking regularly at California Lutheran University's Center for Nonprofit Leadership starting in September.
Contact me if you would like me to speak at your association.