Are you a fan of the Google Cloud Print service?
It's fantastic because it allows you to print from anywhere to anywhere, which makes it utterly invaluable.
Like so many great services Google has introduced over the years, for a variety of reasons, the company has decided to pull the plug on it after keeping the service in Beta-test for more than a decade.
The announcement came in the form of a terse note on the company's support page.
The note simply read
"Beginning January 1, 2021, devices across all operating systems will no longer be able to print using Google Cloud Print.  We recommend that over the next year, you identify an alternative solution and execute a migration strategy."
If you use a Chromebook, this won't impact you at all, because Chrome OS or multi-OS environments that include Chrome OS have a feature called CUPS Printing. It is a viable replacement for Cloud Print.
Google added
"For environments besides Chrome OS, or in multi-OS scenarios, we encourage you to use the respective platform's native printing infrastructure and/or partner with a print solutions provider."
Google has ended a surprising number of projects in 2019 as the company has tightened its focus, zeroing in on its core businesses.  Google Cloud Print had a good run, though.  First introduced back in 2011, the company originally touted it as a way for mobile and desktop users to print without having to worry about installing drivers. It proved to be exceptional in that regard and quickly grew to become one of the company's indispensable beta services.
Our perspective
Since its initial development, time and technology have moved on. Now, not only do most Operating Systems have native capabilities that replicate Cloud Print, but there are a few third-party providers out there that offer a more robust version of Google's offering.  While it's sad to see the venerable product go, it's also understandable.  In any case, you've got plenty of time to find a replacement. If you're currently making use of it, start planning your migration now.
Meanwhile, check out this report
This free executive report may give you insights into how to build your business with safe IT environments: 10 Hidden IT Risks That Might Threaten Your Business and 1 Easy Way to Find Them
The author
Thanks for reading this short post. For more tips on thriving with small business technology, check out the other blog posts at DWPia Blogs. I am also available on LinkedIn, Facebook, and Twitter.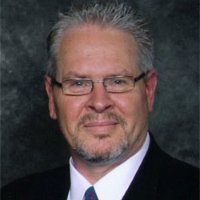 I am Denis Wilson, President and Principal Consultant for DWP Information Architects. I help professionals grow their business by building a foundation of rock-solid information solutions for smaller healthcare, insurance, financial, legal, and nonprofits firms in Ventura County and San Fernando Valley. And have created cost-effective IT solutions, for over 20 years, specializing in cybersecurity and regulatory compliance. I am also a published author and speaker, working extensively with a variety of organizations, as well as providing small business technology education programs through business and professional associations. This just in: I will be speaking regularly at California Lutheran University's Center for Nonprofit Leadership starting in September.
Contact me if you would like me to speak at your association.