Microsoft engineers have been tracking a new strain of malware
This malware is specifically designed to target Windows machines. As malware goes, this one isn't particularly dangerous.
It's not designed to mass delete files, lock your system down or flood you with pop-up ads.
Rather, its purpose is to install itself stealthily and live in the background where it will steal resources from your PC. It plans on using the resources to mine various forms of cryptocurrency on behalf of the malware's owners, giving them a fat payday and giving you a frustratingly slow system.
The malware dubbed Dexphot started off as a relatively minor threat, but the average number of infections per day grew steadily until mid-June 2019 before leveling off.  At its peak, Dexphot boasted a botnet of some 80,000 computers, creating a globe-spanning network of crypto mining capability that rewarded the malware's creators handsomely.
Although the type of attack the code relies on isn't very newsworthy, the thing that caught the attention of Microsoft's engineers was the complexity of the code.
The team tracking the malware said this
"Dexphot is not the type of attack that generates mainstream media attention.  It's one of the countless malware campaigns that are active at any given time.  Its goal is a very common one in cybercriminal circles - to install a coin miner that silently seals computer resources and generates revenue for the attackers. Yet Dexphot exemplifies the level of complexity and rate of evolution that even everyday threats, intent on evading protections and motivated to fly under the radar for the prospect of profit."
Our perspective
The bottom line is, if you've noticed that several of the machines on your corporate network are running notoriously slowly, it's worth doing a deep dive to make sure they haven't been infected with something like this.
~ As Hill Street Blues' Sgt. Esterhaus always advised: "Hey, let's be careful out there! " ~
Meanwhile, check out this report
This free executive report may give you insights into how to build your business with safe IT environments: 10 Hidden IT Risks That Might Threaten Your Business and 1 Easy Way to Find Them
The author
Thanks for reading this short post. For more tips on thriving with small business technology, check out the other blog posts at DWPia Blogs. I am also available on LinkedIn, Facebook, and Twitter.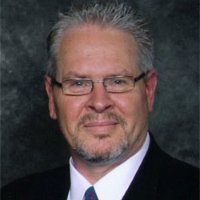 I am Denis Wilson, President and Principal Consultant for DWP Information Architects. I help professionals grow their business by building a foundation of rock-solid information solutions for smaller healthcare, insurance, financial, legal, and nonprofits firms in Ventura County and San Fernando Valley. And have created cost-effective IT solutions, for over 20 years, specializing in cybersecurity and regulatory compliance. I am also a published author and speaker, working extensively with a variety of organizations, as well as providing small business technology education programs through business and professional associations. This just in: I will be speaking regularly at California Lutheran University's Center for Nonprofit Leadership starting in September.
Contact me if you would like me to speak at your association.