Windows users aren't big fans of change
Recall the cries of outrage when Microsoft tried in vain to retire MS Paint, which was never a very good graphics program and only a small subcomponent of the company's OS. Users revolted to the point that Microsoft decided rather than kill off the ancient program, they simply moved it to the app store so people could keep access to it if and as they wished.
The company gets the same reaction even if they make smaller changes, including changing icons. Last year, the company tread very carefully when they rolled out ten new Office Icons. They were redesigned to have a similar look and feel to the old icons while gently pushing the company's user base toward something a bit more sleek and modern.
Modernization of more than 100 icons
Given a successful baby step on that front, the company is moving ahead with the modernization of more than 100 icons over the course of this year. Those will include Windows utilities, mixed reality icons, and standalone apps.
Jon Friedman, the Corporate VP of Design and Research at Microsoft, had some information to share. He said all of the redesigned icons will have a similar look and feel like part of Microsoft's Fluent Design System, with the goal being to ensure that "each icon authentically represented both the product truth and the larger Microsoft brand."
Friedman also added:
"We needed to signal innovation and change while maintaining familiarity for customers. We also had to develop a flexible and open design system to span a range of contexts while still being true to Microsoft. Whether our customers use their phone, PC, or VR headset to get work done, we wanted to reach people in every environment. The newest design guidelines helped us unify icon constructions across the company and within each product family."
Our perspective
We have to admit that we're curious to see what the new designs look like, and what the reaction of the Windows user base will be.
Meanwhile, check out this report
This free executive report may give you insights into how to build your business with safe IT environments: 10 Hidden IT Risks That Might Threaten Your Business and 1 Easy Way to Find Them
The author
Thanks for reading this short post. For more tips on thriving with small business technology, check out the other blog posts at DWPia Blogs. I am also available on LinkedIn, Facebook, and Twitter.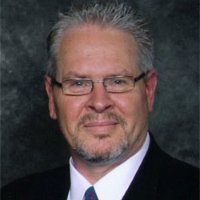 I am Denis Wilson, President and Principal Consultant for DWP Information Architects. I help professionals grow their business by building a foundation of rock-solid information solutions for smaller healthcare, insurance, financial, legal, and nonprofits firms in Ventura County and San Fernando Valley. And have created cost-effective IT solutions, for over 20 years, specializing in cybersecurity and regulatory compliance. I am also a published author and speaker, working extensively with a variety of organizations, as well as providing small business technology education programs through business and professional associations. This just in: I will be speaking regularly at California Lutheran University's Center for Nonprofit Leadership starting in September.
Contact me if you would like me to speak at your association.