Things aren't so easy in the Big Easy right now
The city of New Orleans has suffered a ransomware attack. As a result, most of the city's servers and computers are currently down.
However, at a recent press conference held by Mayor LaToya Cantrell, all New Orleans emergency services are intact.
The city's CIO, Kim LaGrue, reported that IT staff detected suspicious network activity at 5 a.m. By 8 a.m., when city employees began arriving at work and logging onto their computers, IT staff noted an uptick of suspicious activity and began investigating the matter in seriousness.
By 11:30 a.m. an outside agency confirmed that the city was under attack and New Orleans officials began working with partners at the State and Federal level to begin a forensic investigation.
Everything unplugged due to attack
At present, there are more unknowns than knowns as the drama in New Orleans is still unfolding. Beyond the facts stated above, we know that the city's IT professionals instructed city employees to begin unplugging their computers and the IT staff did the same to their servers.
What is not known is whether this action was taken in time to prevent widespread file encryption. We also don't know the particular strain of ransomware that was used in the attack. We don't know if the city has received ransom demands, or whether or not city officials have been in contact with the hackers.
The controllers of Maze Ransomware (which was used to attack the city of Pensacola, Florida) have denied responsibility for the attack on New Orleans. At this point, no further information is available.
Our perspective
If you have contracts or do business with the city of New Orleans, it may be difficult, if not impossible to conduct business with them until further details are known.
~ As Hill Street Blues' Sgt. Esterhaus always advised: "Hey, let's be careful out there! " ~
Meanwhile, check out this report
This free executive report may give you insights into how to build your business with safe IT environments: 10 Hidden IT Risks That Might Threaten Your Business and 1 Easy Way to Find Them
The author
Thanks for reading this short post. For more tips on thriving with small business technology, check out the other blog posts at DWPia Blogs. I am also available on LinkedIn, Facebook, and Twitter.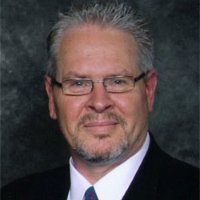 I am Denis Wilson, President and Principal Consultant for DWP Information Architects. I help professionals grow their business by building a foundation of rock-solid information solutions for smaller healthcare, insurance, financial, legal, and nonprofits firms in Ventura County and San Fernando Valley. And have created cost-effective IT solutions, for over 20 years, specializing in cybersecurity and regulatory compliance. I am also a published author and speaker, working extensively with a variety of organizations, as well as providing small business technology education programs through business and professional associations. This just in: I will be speaking regularly at California Lutheran University's Center for Nonprofit Leadership starting in September.
Contact me if you would like me to speak at your association.