Still have a few machines running Windows 7?
If yes, be aware that Microsoft is formally ending Windows 7 support (EOS) in a matter of weeks.
January 14, 2020, is the end of the line. After that, you will have the option to pay for extended security updates for up to three additional years. That will see you through to January 2023, but there are a couple of catches and caveats.
Initially, Microsoft extended the offer of Windows 7 security updates to large companies only. They received volume discounts on Windows 7 licensing. Earlier this year though, in October 2019, the company changed course and made the same offer to small business owners, including sole proprietors, which at least, is good news.
Sometimes getting help is difficult
It isn't, and here's why: If you got a volume discount on your Windows 7 licenses, Microsoft makes it quick, easy and painless to purchase your ESUs. If your business is small enough that you didn't qualify for volume discounts, you have to get yours from one of Microsoft's Cloud Solution Provider partners, which sounds simple, but isn't.
You'll find that you have to jump through a number of hoops, fill out online forms, wait for a response, then jump through even more hoops. The process can be intensely frustrating. When you select which Cloud Solution Provider partners you want to work with, the most common reply you'll get back from the automated system is that the partner you selected is "unavailable." No reason will be given. It's just a cryptic, one-word response.
Our perspective
If eventually, you find a partner that is available, rather than simply being able to click a button and pay for your ESUs, you'll have to get on the phone and jump through even more hoops to actually get signed up for extended security updates. If you'd rather avoid those hassles, the time to upgrade away from Windows 7 is now!
~ As Hill Street Blues' Sgt. Esterhaus always advised: "Hey, let's be careful out there! " ~
Meanwhile, check out this report
This free executive report may give you insights into how to build your business with safe IT environments: 10 Hidden IT Risks That Might Threaten Your Business and 1 Easy Way to Find Them
The author
Thanks for reading this short post. For more tips on thriving with small business technology, check out the other blog posts at DWPia Blogs. I am also available on LinkedIn, Facebook, and Twitter.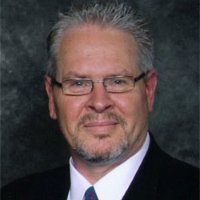 I am Denis Wilson, President and Principal Consultant for DWP Information Architects. I help professionals grow their business by building a foundation of rock-solid information solutions for smaller healthcare, insurance, financial, legal, and nonprofits firms in Ventura County and San Fernando Valley. And have created cost-effective IT solutions, for over 20 years, specializing in cybersecurity and regulatory compliance. I am also a published author and speaker, working extensively with a variety of organizations, as well as providing small business technology education programs through business and professional associations. This just in: I will be speaking regularly at California Lutheran University's Center for Nonprofit Leadership starting in September.
Contact me if you would like me to speak at your association.