'Faketoken' has a new and surprising capability
Malware tends to be at its most effective when it exists in secret. Under the radar. This is what allows malicious code to burrow deep into an infected system and capture a wide range of data. It's what allows cryptojacking software to quietly siphon off computer power to mine for various forms of cryptocurrency. That makes money for the malicious code's owners. Secrecy is typically seen as a very big deal.
Then there's the malware called Faketoken, which has recently been upgraded with enhanced capabilities that throw all that out the window. The latest version of the malware adds insult to injury by sending out offensive, expensive, or overseas text messages after milking as much money out of an infected system as it can. It's such a departure from hacking norms that it caught researchers at Kaspersky Lab by surprise when they saw it.
Faketoken has been around for a long while
Researchers have been tracking Faketoken's ongoing development since it first made the "Top 20 Most Dangerous Banking Trojans" list in 2014.
Since that time, the code's owners have added a raft of capabilities to the malware, including:
The ability to steal funds directly, rather than relying on other Trojans bundled with it to do the heavy lifting
Using phishing login screens and overlaid windows designed to dupe mobile users into entering their account credentials, handing them straight to the hackers
The ability to act as ransomware, encrypting files and demanding payment
Sending out offensive texts is an oddly amusing addition to malicious code like this. However, there may be a method to the apparent madness of the people behind the code. It is, after all, a fantastic way to advertise the code's effectiveness.
Our perspective
Ultimately, the only people who know the true purpose behind this new functionality are the hackers themselves, but we may well be looking at the leading edge of a new trend in malware. Stay tuned.
~ As Hill Street Blues' Sgt. Esterhaus always advised: "Hey, let's be careful out there! " ~
Meanwhile, check out this report
This free executive report may give you insights into how to build your business with safe IT environments: 10 Hidden IT Risks That Might Threaten Your Business and 1 Easy Way to Find Them
The author
Thanks for reading this short post. For more tips on thriving with small business technology, check out the other blog posts at DWPia Blogs. I am also available on LinkedIn, Facebook, and Twitter.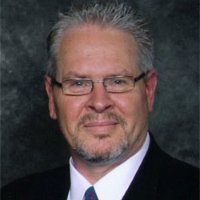 I am Denis Wilson, President and Principal Consultant for DWP Information Architects. I help professionals grow their business by building a foundation of rock-solid information solutions for smaller healthcare, insurance, financial, legal, and nonprofits firms in Ventura County and San Fernando Valley. And have created cost-effective IT solutions, for over 20 years, specializing in cybersecurity and regulatory compliance. I am also a published author and speaker, working extensively with a variety of organizations, as well as providing small business technology education programs through business and professional associations. This just in: I will be speaking regularly at California Lutheran University's Center for Nonprofit Leadership starting in September.
Contact me if you would like me to speak at your association.