Fraudulent IRS returns 
Recently, the Department of Justice brought charges against Babatunde Olusegun Taiwo for using personal information acquired on the Dark Web. He used the information from data breaches to file fraudulent tax returns with the IRS.
He was able to gain enough information to file more than two thousand income tax returns that attempted to claim more than $12 million. The IRS paid out nearly $900,000 before the authorities caught wind of the scam and shut it down, arresting the St. Louis man and sentencing him to four years in prison.
The Special Agent in charge had this to say
"We will continue to pursue criminals who prey on innocent victims and we will continue to enforce our nation's tax laws. Today's sentencing should send a clear message to would-be criminals - you will be caught and you will be punished."
DOJ has another announcement
Taiwo isn't the only criminal to have recently been caught by the Department of Justice's dragnet. In a separate announcement, the DOJ released details of the case against Hitesh Madhubhai Patel, an Indian national. Between 2013 and 2016, he leveraged call centers to scam victims out of millions of dollars by impersonating the IRS and USCIS. He was threatening victims with deportation, arrest, and jail time unless they paid bogus fines over the phone to his employees.
Patel is due to be sentenced on April 3rd of this year and could face up to twenty years of prison time, in addition to fines of up to a quarter-million dollars.
Our perspective
Kudos to the Department of Justice for bringing these crooks to justice. One has to wonder though, for every criminal caught and jailed for activities like these, how many more remain uncaught? Too many, but progress is progress!
~ As Hill Street Blues' Sgt. Esterhaus always advised: "Hey, let's be careful out there! " ~
Meanwhile, check out this report
This free executive report may give you insights into how to build your business with safe IT environments: 10 Hidden IT Risks That Might Threaten Your Business and 1 Easy Way to Find Them
The author
Thanks for reading this short post. For more tips on thriving with small business technology, check out the other blog posts at DWPia Blogs. I am also available on LinkedIn, Facebook, and Twitter.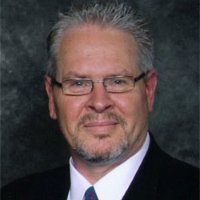 I am Denis Wilson, President and Principal Consultant for DWP Information Architects. I help professionals grow their business by building a foundation of rock-solid information solutions for smaller healthcare, insurance, financial, legal, and nonprofits firms in Ventura County and San Fernando Valley. And have created cost-effective IT solutions, for over 20 years, specializing in cybersecurity and regulatory compliance. I am also a published author and speaker, working extensively with a variety of organizations, as well as providing small business technology education programs through business and professional associations. This just in: I will be speaking regularly at California Lutheran University's Center for Nonprofit Leadership starting in September.
Contact me if you would like me to speak at your association.