Why you might want to use Chromium Edge
As you may have heard, Microsoft is getting out of the browser game. Recently, the company announced that they were redesigning their Edge browser, which never quite caught on.
Rather than trying once more to reinvent the wheel, the company has opted to build the re-imagined Edge browser on Google's Chromium technology.
Enterprise users are happy
More recently, however, word has filtered out that the company is developing a new "Edge Mode" that will allow the browser to render sites using the original Edge engine. Users will also be able to enable "Internet Explorer Mode" that will allow the Chromium-Edge browser to emulate Internet Explorer, version 11. Both of these additions are targeted squarely at Enterprise users who may need the functionality to utilize web apps that were designed for Edge or Explorer.
It should be noted that no official word has come down from Microsoft about either of these features. The only evidence that they're being worked on comes from screenshots taken by beta testers. The screenshots are taken as they use the early builds of Microsoft's new browser in testing.
Despite the absence of any official word on the subject, these are very good changes that will give Enterprise users peace of mind. This allows them to continue to use their old web apps without needing to overhaul them for use with some other browser technology.
Our perspective
If your company isn't using such an app, you should know that the day is probably coming when you'll need to use it. At best, this change buys you a bit more time. Microsoft has been cleaning house in recent months, ending support for a number of their older pieces of software. It's only a matter of time before they pull the plug on Explorer altogether, so the clock is ticking.
Check this article for how to get Chromium Edge and the new Tips and Tricks for it.
Meanwhile, check out this report
This free executive report may give you insights into how to build your business with safe IT environments: 10 Hidden IT Risks That Might Threaten Your Business and 1 Easy Way to Find Them
The author
Thanks for reading this short post. For more tips on thriving with small business technology, check out the other blog posts at DWPia Blogs. I am also available on LinkedIn, Facebook, and Twitter.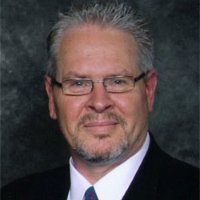 I am Denis Wilson, President and Principal Consultant for DWP Information Architects. I help professionals grow their business by building a foundation of rock-solid information solutions for smaller healthcare, insurance, financial, legal, and nonprofits firms in Ventura County and San Fernando Valley. And have created cost-effective IT solutions, for over 20 years, specializing in cybersecurity and regulatory compliance. I am also a published author and speaker, working extensively with a variety of organizations, as well as providing small business technology education programs through business and professional associations. This just in: I will be speaking regularly at California Lutheran University's Center for Nonprofit Leadership starting in September.
Contact me if you would like me to speak at your association.