Are you a Mac user? Lookup Shlayer
It first made headlines in the early part of 2018. Shlayer is primarily used to install malicious adware on infected systems that spam an unreasonable number of popups. The popups generate ad revenue for the malware's controllers.
The malicious code recently celebrated its second birthday, and the hackers who developed it have been busy in that time. According to statistics gathered by Kaspersky Lab, Shlayer has found its way onto one in ten Mac systems, making it the most widely spread MacOS malware threat.
The most widespread Mac malware
Shlayer finds its way onto target machines via a staggering variety of roads. Researchers have uncovered more than 700 poisoned domains that host the code. The code is linked to a wide range of legitimate websites including YouTube and in the footnotes of a variety of Wikipedia articles.
The main method of distribution, however, is via fake Flash Player updates that have infiltrated literally thousands of websites. The malicious code is also often found on websites that illegally stream sporting events and television shows. The illegal websites conveniently often feature ads that inform site visitors that they need to download a Flash update in order to watch the content they're interested in viewing.
Kaspersky Lab had this to say
"The macOS platform is a good source of revenue for cybercriminals, who are constantly looking for new ways to deceive users, and actively use social engineering techniques to spread their malware. This case demonstrates that such threats can be found even on legitimate sites."
Our perspective
Indeed. Although the popular perception is that MacOS is much less prone to malware threats, as Shlayer demonstrates, it is by no means immune.
~ As Hill Street Blues' Sgt. Esterhaus always advised: "Hey, let's be careful out there! " ~
Meanwhile, check out this report
This free executive report may give you insights into how to build your business with safe IT environments: 10 Hidden IT Risks That Might Threaten Your Business and 1 Easy Way to Find Them
The author
Thanks for reading this short post. For more tips on thriving with small business technology, check out the other blog posts at DWPia Blogs. I am also available on LinkedIn, Facebook, and Twitter.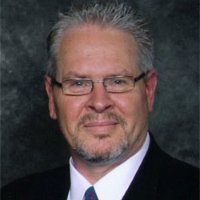 I am Denis Wilson, President and Principal Consultant for DWP Information Architects. I help professionals grow their business by building a foundation of rock-solid information solutions for smaller healthcare, insurance, financial, legal, and nonprofits firms in Ventura County and San Fernando Valley. And have created cost-effective IT solutions, for over 20 years, specializing in cybersecurity and regulatory compliance. I am also a published author and speaker, working extensively with a variety of organizations, as well as providing small business technology education programs through business and professional associations. This just in: I will be speaking regularly at California Lutheran University's Center for Nonprofit Leadership starting in September.
Contact me if you would like me to speak at your association.