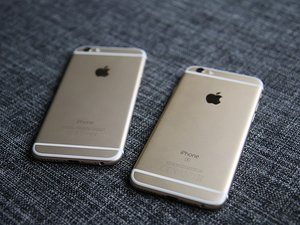 You should take iOS 13.3.1 update seriously
Not long ago, security researcher Brian Krebs discovered an issue with the iPhone 11. It contains a chip dubbed U1, which functions on UWB (Ultra Wide Band). Due to international regulatory requirements, the U1 chip has to disable itself at certain locations, which means that the phone has to periodically check for a user's location, even if you have that functionality turned off on your phone.
Recently, Apple released iOS 13.3.1, which contains a number of bug fixes. They include a fix that allows you to disable the periodic location checks being performed by the U1 Chip.
What does Apple do with this data
Apple has stated that they don't do anything more with the location data than verify that you're not in an area where the U1 chip has to be disabled. However, giant tech companies have made such claims before. Too often, it has come out later that the supposedly responsible company wound up selling or otherwise misusing the data in question, so it's hardly a surprise that Apple has received backlash about this.
Given Apple's history of responsiveness, it's also not much of a surprise that they moved quickly to assuage the fears of their legions of users.
If you don't want your location mapped...
As of the latest update, if you don't want your phone to be performing those location checks, just go to Settings  Privacy  Location Services  And System Services.
There, you'll find a toggle switch labeled Networking & Wireless with the location services symbol next to it. Toggle the switch off and that icon disappears. That's all there is to it.
Our perspective
Of course, iOS 13.3.1 contains many more fixes than just that, so be sure to check out Apple's release notes so you can properly prioritize installing the latest update. Kudos to Apple for their rapid response on the location services issue
~ As Hill Street Blues' Sgt. Esterhaus always advised: "Hey, let's be careful out there! " ~
Meanwhile, check out this report
This free executive report may give you insights into how to build your business with safe IT environments: 10 Hidden IT Risks That Might Threaten Your Business and 1 Easy Way to Find Them
The author
Thanks for reading this short post. For more tips on thriving with small business technology, check out the other blog posts at DWPia Blogs. I am also available on LinkedIn, Facebook, and Twitter.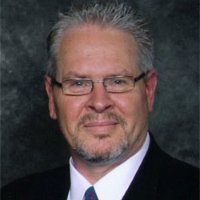 I am Denis Wilson, President and Principal Consultant for DWP Information Architects. I help professionals grow their business by building a foundation of rock-solid information solutions for smaller healthcare, insurance, financial, legal, and nonprofits firms in Ventura County and San Fernando Valley. And have created cost-effective IT solutions, for over 20 years, specializing in cybersecurity and regulatory compliance. I am also a published author and speaker, working extensively with a variety of organizations, as well as providing small business technology education programs through business and professional associations. This just in: I will be speaking regularly at California Lutheran University's Center for Nonprofit Leadership starting in September.
Contact me if you would like me to speak at your association..