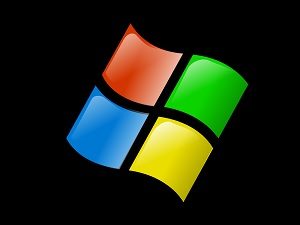 And you thought Microsoft was done...
As you're probably aware, Microsoft has officially pulled the plug on Windows 7 support for everyone except those who are paying for the privilege via the company's ESU (Extended Security Updates) policy.
The final Windows 7 update was KB4534310. After that, unless you've paid for ESUs, no further updates are coming, no exceptions.
Well, except for this one last exception
After Microsoft issued their final Windows 7 update, users complained of an issue where if you've selected a custom wallpaper and you use "stretch" mode to display it, instead of getting a stretched version of the image you selected, you get a black screen.
Microsoft acknowledged the issue and announced that they'd fix it for ESU members only, in the next update. This didn't sit well with the still surprisingly large Windows 7 user base, who complained loudly. The company caved and has subsequently announced that a fix for the desktop image issue will be made available to all Windows 7 users.
It's a small victory, to be sure, but a victory nonetheless. Windows 7 users can pat themselves on the back for getting one final update out of Microsoft after the company announced the end of support for Windows 7. It would be a mistake, however, to believe that this is the new norm. That all the users have to do is complain loudly about issues and Microsoft will swoop in with a fix.
Our perspective
The end of support for Windows 7 has been on the company's radar for more than two years. They've announced it at regular intervals and bent over backward to try and entice Windows 7 users to upgrade, and they've gone out of their way to provide extended support.
With this fix, we've essentially reached peak patience. It's extremely unlikely that the Windows 7 user base will get anything more from the company. If you're not already doing so, it's well past time to start making plans to migrate away from Windows 7.
~ As Hill Street Blues' Sgt. Esterhaus always advised: "Hey, let's be careful out there! " ~
Meanwhile, check out this report
This free executive report may give you insights into how to build your business with safe IT environments: 10 Hidden IT Risks That Might Threaten Your Business and 1 Easy Way to Find Them
The author
Thanks for reading this short post. For more tips on thriving with small business technology, check out the other blog posts at DWPia Blogs. I am also available on LinkedIn, Facebook, and Twitter.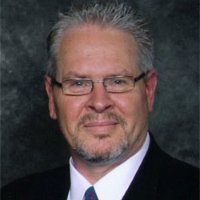 I am Denis Wilson, President and Principal Consultant for DWP Information Architects. I help professionals grow their business by building a foundation of rock-solid information solutions for smaller healthcare, insurance, financial, legal, and nonprofits firms in Ventura County and San Fernando Valley. And have created cost-effective IT solutions, for over 20 years, specializing in cybersecurity and regulatory compliance. I am also a published author and speaker, working extensively with a variety of organizations, as well as providing small business technology education programs through business and professional associations. This just in: I will be speaking regularly at California Lutheran University's Center for Nonprofit Leadership starting in September.
Contact me if you would like me to speak at your association.