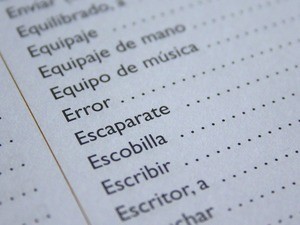 No - It's not a "universal translator"
Just about everyone has made use of Google Translate at one point or another. You find some text on a website written in a language you don't understand, pop over to Google.com and within seconds, you know what the mystery text says.
It's a great feature, but it'd be even better if Google had a "universal translator" that could translate speech from one language to another in real-time.
That's still the stuff of science fiction for the time being, but Google has recently made a giant step toward that goal. The company showed off a new feature that translates speech recorded on a smartphone into another language.
Google IS working on a real "universal translator"
Google is pursuing a number of different apps that all converge at the same point. They are working on translating the spoken word from one language to another in real-time.
So far, they've got this new functionality, which can translate recorded speech to another language. It is related to the Google Recording app on Pixel 4, which can translate recorded speech from one language to another in something "close to real-time."
In addition to that, they've got an app called Live Transcribe, which is only available on Android devices and aimed specifically at the hearing-impaired.
There is a missing link that's still needed to tie these various attempts together to create what amounts to a real-time universal translator. The missing piece is a technology that can leverage the power of cloud processing to speed things along and capture and translate speech as it happens.
Our perspective
The bones of the AI that would be needed to drive the process is already on display in the various apps mentioned above. Google is moving quickly toward its ultimate goal. At this point, no one inside or outside of Google is talking about firm time frames for when that might happen, but rest assured, it will. Probably sooner than you think.
Meanwhile, check out this report
This free executive report may give you insights into how to build your business with safe IT environments: 10 Hidden IT Risks That Might Threaten Your Business and 1 Easy Way to Find Them
The author
Thanks for reading this short post. For more tips on thriving with small business technology, check out the other blog posts at DWPia Blogs. I am also available on LinkedIn, Facebook, and Twitter.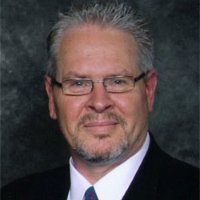 I am Denis Wilson, President and Principal Consultant for DWP Information Architects. I help professionals grow their business by building a foundation of rock-solid information solutions for smaller healthcare, insurance, financial, legal, and nonprofits firms in Ventura County and San Fernando Valley. And have created cost-effective IT solutions, for over 20 years, specializing in cybersecurity and regulatory compliance. I am also a published author and speaker, working extensively with a variety of organizations, as well as providing small business technology education programs through business and professional associations. This just in: I will be speaking regularly at California Lutheran University's Center for Nonprofit Leadership starting in September.
Contact me if you would like me to speak at your association.