The white hats are being fought at every turn by the black hats
Unless you're plugged into the world of social media, you may not realize it. There's a war on, and until recently, it was a war that Facebook was losing. The war is being fought with billions of fake accounts being used to fundamentally alter the social media landscape. It is influencing the kinds of content social media users see. The fake accounts perpetuate an endless number of scams on unsuspecting social media users.
Facebook and the other Titans of social media have been fighting back, but it has been an uphill battle. It is far easier to create thousands of fake accounts and blast all types of fake news and propaganda than it is to discover those accounts and do something about them.
New tools to fight scammers and hackers
In recent weeks, however, Facebook has deployed some powerful new tools in the fight. The company has gained ground on the endless array of scammers and propagandists on their platform. Using these new tools, the company has been able to identify and delete a staggering 6.6 billion fake accounts and block untold millions of others on a daily basis during the account creation process.
The secret to the company's success is a new technology called the DEC, which stands for Deep Entity Classification. It's a tool that leans heavily on machine learning to analyze active accounts on Facebook. It can dig into each individual's profile, general behavior, and interactions with the community at large. In short, fake accounts don't interact with the community the same way that actual accounts do. They have a signature that makes them identifiable.
Our perspective
This is almost certain to create a kind of social media arms race. You can bet that the people who rely on fake accounts to push their agenda will fight back, which will prompt Facebook to further improve their toolset. Still, progress is being made and this is a significant step. Kudos to Facebook!
~ As Hill Street Blues' Sgt. Esterhaus always advised: "Hey, let's be careful out there! " ~
Meanwhile, check out this report
This free executive report may give you insights into how to build your business with safe IT environments: 10 Hidden IT Risks That Might Threaten Your Business and 1 Easy Way to Find Them
The author
Thanks for reading this short post. For more tips on thriving with small business technology, check out the other blog posts at DWPia Blogs. I am also available on LinkedIn, Facebook, and Twitter.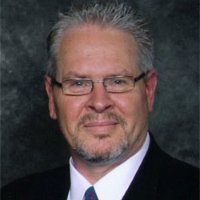 I am Denis Wilson, President and Principal Consultant for DWP Information Architects. I help professionals grow their business by building a foundation of rock-solid information solutions for smaller healthcare, insurance, financial, legal, and nonprofits firms in Ventura County and San Fernando Valley. And have created cost-effective IT solutions, for over 20 years, specializing in cybersecurity and regulatory compliance. I am also a published author and speaker, working extensively with a variety of organizations, as well as providing small business technology education programs through business and professional associations. This just in: I will be speaking regularly at California Lutheran University's Center for Nonprofit Leadership starting in September.
Contact me if you would like me to speak at your association