It is notoriously difficult to get statistics on web browser usage
While there are sites that purport to track such things such as StatCounter and NetMarketShare, the numbers coming from these sources have proved to be problematic and unreliable.
Enter the US Government's Digital Analytics Program (DAP, for short). While it doesn't reveal anything about browser statistics worldwide, it does give us a running count of the browsers used when visiting government websites over the last 90 days, which gives us a clear view of the American browser market breakdown.
And the winner is...
The results will probably not be terribly surprising to anyone, but in 2020, the most popular web browser is Google Chrome, with 49.3 percent of the recorded share of visits. This is a far cry from IE's once-dominant share of 96 percent back in the infancy of the web, but it's hardly a surprise that no company has that kind of dominance anymore.
Apple's Safari browser comes in a distant second with 31.6 percent. At a glance, this number is interesting because to this day, Macs only make up about 10 percent of the PC market. Remember though, that most web surfing is done on smartphones these days. In the US, 29.5 percent of smartphones are Apple devices, compared to 23 percent Android devices. So most of the Safari use actually comes from phones, not PCs.
And the surprise is...
The big surprise is the third-place winner. Internet Explorer. Despite the fact that Microsoft has been urging people to switch to Edge, IE is still the third most widely used browser, capturing 5.7 percent of the market. IE 11 is the most popular version, but there are still some users (0.5 percent of the market) using IE 7 which has been out of support for years now.
Edge loses out to IE, capturing only 4.2 percent of the market, and bringing up the rear is Firefox, with a mere 3.6 percent. The remaining 11.3 percent of the market share is divided up between a constellation of tiny, seldom used browsers that nonetheless have niche followings.
Our perspective
If you use Chrome, count yourself among the mainstream. If you're still using IE, please consider switching to a more modern, more secure browser. Seriously!
~ As Hill Street Blues' Sgt. Esterhaus always advised: "Hey, let's be careful out there! " ~
Meanwhile, check out this report
This free executive report may give you insights into how to build your business with safe IT environments: 10 Hidden IT Risks That Might Threaten Your Business and 1 Easy Way to Find Them
The author
Thanks for reading this short post. For more tips on thriving with small business technology, check out the other blog posts at DWPia Blogs. I am also available on LinkedIn, Facebook, and Twitter.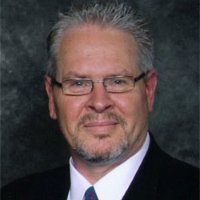 I am Denis Wilson, President and Principal Consultant for DWP Information Architects. I help professionals grow their business by building a foundation of rock-solid information solutions for smaller healthcare, insurance, financial, legal, and nonprofits firms in Ventura County and San Fernando Valley. And have created cost-effective IT solutions, for over 20 years, specializing in cybersecurity and regulatory compliance. I am also a published author and speaker, working extensively with a variety of organizations, as well as providing small business technology education programs through business and professional associations. This just in: I will be speaking regularly at California Lutheran University's Center for Nonprofit Leadership starting in September.
Contact me if you would like me to speak at your association