Are you a Walgreens customer?
Do you make use of the company's mobile app, available for both Android and Apple iOS devices? If so, be advised that the company recently disclosed a serious flaw in the app that inadvertently leaked both Personally Identifiable Information (PII) and Personal Health Information (PHI).
The information was in the form of supposedly secure messages within the app, to parties not authorized to see it. Both of these instances are serious Health Insurance Portability and Accountability Act (also known as HIPAA) violations.
Walgreens promptly sent a notification to its impacted customers
"On January 15, 2020, Walgreens discovered an error with the Walgreens mobile app personal secure messaging feature. Our investigation determined that an internal application error allowed certain personal messages from Walgreens that are stored in a database to be viewable by other customers using the Walgreens mobile app.
Once we learned of the incident, Walgreens promptly took steps to temporarily disable message viewing to prevent further disclosure and then implemented a technical correction that resolved the issue. Walgreens will conduct additional testing as appropriate for future changes to verify the change will not impact the privacy of customer data."
How many users were breached?
The notification did not specify how many users were impacted, but the company stressed that it was a very small percentage. Even so, the Walgreens app has more than 10 million installations on the Android side, and more than 2.5 million on the Apple side, so even a few percentage points would be a significant number of users.
Our perspective
Regardless, if you use the app, there's nothing for you to do. The issue has been resolved, and unless you received a notification from the company, it's safe to assume that your information was not inappropriately accessed. Even so, it pays to be aware of the incident.
~ As Hill Street Blues' Sgt. Esterhaus always advised: "Hey, let's be careful out there! " ~
Meanwhile, check out this report
This free executive report may give you insights into how to build your business with safe IT environments: 10 Hidden IT Risks That Might Threaten Your Business and 1 Easy Way to Find Them
The author
Thanks for reading this short post. For more tips on thriving with small business technology, check out the other blog posts at DWPia Blogs. I am also available on LinkedIn, Facebook, and Twitter.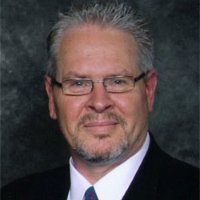 I am Denis Wilson, President and Principal Consultant for DWP Information Architects. I help professionals grow their business by building a foundation of rock-solid information solutions for smaller healthcare, insurance, financial, legal, and nonprofits firms in Ventura County and San Fernando Valley. And have created cost-effective IT solutions, for over 20 years, specializing in cybersecurity and regulatory compliance. I am also a published author and speaker, working extensively with a variety of organizations, as well as providing small business technology education programs through business and professional associations. This just in: I will be speaking regularly at California Lutheran University's Center for Nonprofit Leadership starting in September.
Contact me if you would like me to speak at your association