Does your business have shared computers?
Google has recently rolled out a small but important change to its Chrome browser for Windows, Linux, and macOS users. The most recent update adds a 'Default to Guest mode' to the browser that can be enabled via Enterprise policy or a simple command-line switch.
When the new feature is enabled, any time a browser session is opened on the machine in question, it will default to Guest Mode.
That means that Chrome will delete all browsing activity from the machine when the browser is closed, providing users with a "stateless browsing experience from session to session." This is actually a lot more significant than first meets the eye.
When Chrome is set to Guest Mode will not save any information about...
Websites you've visited, including the ads and resources used on those sites
Your employer, school, or whoever controls the network you're using while surfing
Search engine details
Your internet service providers
Websites you sign into
From a privacy perspective, that's huge.
The easiest way to set Guest Mode is to follow these steps
Exit Chrome (all instances)
Right-click on your "Chrome" shortcut
Click "Properties"
Scroll to the end of the "Target" and add the following: chrome.exe -guest
Apply that change and close the properties window. When you double click the shortcut, you'll be in guest mode.
If you're a macOS or Linux user
Exit out of Chrome
Run the Terminal application of your choice
Find the Chrome application and add - - guest as a command-line parameter, then hit the enter key to launch Chrome.
Our perspective
This is a small but superb addition. Kudos to Google for the inclusion of this option!
~ As Pablo Picasso said: "Everything you can imagine is real." ~
Meanwhile, check out this report
This free executive report may give you insights into how to build your business with safe IT environments: 10 Hidden IT Risks That Might Threaten Your Business and 1 Easy Way to Find Them
The author
Thanks for reading this short post. For more tips on thriving with small business technology, check out the other blog posts at DWPia Blogs. I am also available on LinkedIn, Facebook, and Twitter.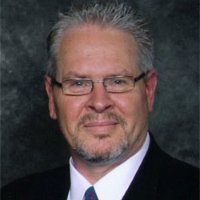 I am Denis Wilson, President and Principal Consultant for DWP Information Architects. I help professionals grow their business by building a foundation of rock-solid information solutions for smaller healthcare, insurance, financial, legal, and nonprofits firms in Ventura County and San Fernando Valley. And have created cost-effective IT solutions, for over 20 years, specializing in cybersecurity and regulatory compliance. I am also a published author and speaker, working extensively with a variety of organizations, as well as providing small business technology education programs through business and professional associations. This just in: I will be speaking regularly at California Lutheran University's Center for Nonprofit Leadership starting in September.
Contact me if you would like me to speak at your association