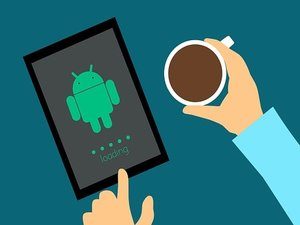 Are your Android devices being updated?
According to the latest statistics, there are more than 2.5 billion Android devices in use around the world. That's a lot of devices by any reckoning. According to statistics gathered by Consumer Watchdog, more than a billion of those devices are no longer receiving security updates.
That puts an awful lot of devices at grave risk
The reason is much simpler than you might expect. According to Google's data, some 40 percent of the Android devices in use today are running Android 6 or earlier. Those versions of the operating system are out of support and no longer getting security updates at all.
It begs the question then, what version of the Android OS are you running.? If you don't know, it pays to pull your phone out right now, go into your system settings and find out. If you're running 6.0 or earlier, it's well past time for an upgrade.
Folks are hanging on to their smartphones
When smartphones first came out, people traded up to the latest and greatest model every year. These days, that's much less common. People are simply holding onto their phones for significantly longer periods of time than they used to. That's having the side effect that long before they upgrade, their phone stops getting security updates, which puts them and their data at increased risk.
It's something most people just don't think much about, sadly. If you're in that camp, we urge you to check your phone right now while you're still thinking about it. If you're running an older version of the operating system, download the latest and greatest, which is Android 10.
Our perspective
Nobody thinks they'll ever be the victim of identity theft until it happens, and by then, of course, it's much too late. Check your phone. You'll be glad you did.
~ As Hill Street Blues' Sgt. Esterhaus always advised: "Hey, let's be careful out there! " ~
Meanwhile, check out this report
This free executive report may give you insights into how to build your business with safe IT environments: 10 Hidden IT Risks That Might Threaten Your Business and 1 Easy Way to Find Them
The author
Thanks for reading this short post. For more tips on thriving with small business technology, check out the other blog posts at DWPia Blogs. I am also available on LinkedIn, Facebook, and Twitter.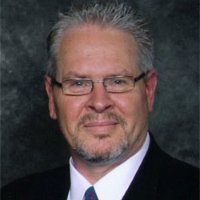 I am Denis Wilson, President and Principal Consultant for DWP Information Architects. I help professionals grow their business by building a foundation of rock-solid information solutions for smaller healthcare, insurance, financial, legal, and nonprofits firms in Ventura County and San Fernando Valley. And have created cost-effective IT solutions, for over 20 years, specializing in cybersecurity and regulatory compliance. I am also a published author and speaker, working extensively with a variety of organizations, as well as providing small business technology education programs through business and professional associations. This just in: I will be speaking regularly at California Lutheran University's Center for Nonprofit Leadership starting in September.
Contact me if you would like me to speak at your association