Do you use Twitter on a regular basis
Then you probably saw the official tweet from the company. Effective immediately, they've shut down the functionality that allowed users to tweet via SMS, something that has been a part of the platform since its earliest days.
For the time being, the company is keeping SMS-based two-factor authentication for account holders, but that may change.
Currently, it's too soon to say with any degree of confidence. The recent action was taken in response to serious security flaws with tweeting via SMS that made user accounts vulnerable.
Twitter has suspended this feature before
This is not the first time the company has suspended the use of the feature. The first time they did it though, the suspension lasted just two days. It happened September 4th and 5th of 2019 after CEO Jack Dorsey's Twitter account was hacked. This time, there's no end in sight.
Users who rely on SMS-based tweeting are urged to make the transition to the social network's Twitter mobile app, which serves as a viable alternative.
It should also be noted that while SMS-based tweeting has been suspended for most of the world, there are a few remote areas where it's the only option available, and in those places, the capability to send a tweet via SMS remains intact.
Twitter's message about the change was short and sweet
"We want to continue to help keep your account safe. We've seen vulnerabilities with SMS, so we've turned off our Twitter via SMS service, except for a few countries. If you were using Twitter via SMS, you can log in at twitter.com or download our mobile app to enjoy the full Twitter experience."
Our perspective
At this time, there is no word on if or whether the service will be restored. If it's something you've been in the habit of relying upon in the past, be aware that you'll have to make a few changes to your routine.
Meanwhile, check out this report
This free executive report may give you insights into how to build your business with safe IT environments: 10 Hidden IT Risks That Might Threaten Your Business and 1 Easy Way to Find Them
The author
Thanks for reading this short post. For more tips on thriving with small business technology, check out the other blog posts at DWPia Blogs. I am also available on LinkedIn, Facebook, and Twitter.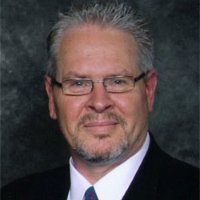 I am Denis Wilson, President and Principal Consultant for DWP Information Architects. I help professionals grow their business by building a foundation of rock-solid IT and communications solutions for smaller insurance brokerages, financial services, and accountancy and law firms in Ventura County and San Fernando Valley. I have created cost-effective personal service automation solutions, for over 20 years, specializing in cybersecurity and regulatory compliance. I am also a published author and speaker, working extensively with business and professional associations to provide small business technology education programs.
Contact me if you would like me to speak at your association