Now available on iOS and Android
Family Safety features have been a part of the Windows 10 experience since its release, and those tools were made available on the Xbox in tandem with the release of Windows 10. You may, in fact, already be using them on your home computer and your Xbox.
Unfortunately, similar protections were simply unavailable from Microsoft for users of Android or iOS devices, until now.
Recently, Microsoft unveiled its new Family Safety app, available for both Android and iOS users. The new app is currently in limited preview mode for anyone who wants to check it out and will be more broadly available in the weeks to come.
Here's a quick preview of Family Safety
Create Safe Surfing Spaces For Your Kids: If you don't want your children to even accidentally view adult content, you can enable age-based filters to create a subset of kid-friendly content that will define your child's web surfing experience on mobile devices.
Web Tracking Protocols: You can also access a summary of how much time your children are spending online, which websites they most frequently visit, and what search terms they're entering. In addition to that, you can set the app up to send you a notification when one of your children tries to download a more mature game or app from the Microsoft Store.
Location Tracking: In addition to monitoring their web activity, the app enables parents to track the location of their children.
Setting Limits: Finally, the app allows you to set usage limits for your children, so if you only want them to be able to access the web for 3 hours a day, you can make that happen. Once they use their allotted time, they're cut off.
Our perspective
It's a great app, and incredibly useful because it gives you one less thing to worry about where your children are concerned. Download it today and give it a test drive.
~ "As Pablo Picasso said: "Everything you can imagine is real." ~
Meanwhile, check out this report
This free executive report may give you insights into how to build your business with safe IT environments: 10 Hidden IT Risks That Might Threaten Your Business and 1 Easy Way to Find Them
The author
Thanks for reading this short post. For more tips on thriving with small business technology, check out the other blog posts at DWPia Blogs. I am also available on LinkedIn, Facebook, and Twitter.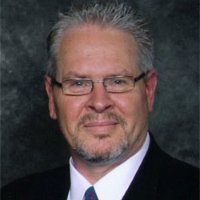 I am Denis Wilson, President and Principal Consultant for DWP Information Architects. I help professionals grow their business by building a foundation of rock-solid IT and communications solutions for smaller insurance brokerages, financial services, and accountancy and law firms in Ventura County and San Fernando Valley. I have created cost-effective personal service automation solutions, for over 20 years, specializing in cybersecurity and regulatory compliance. I am also a published author and speaker, working extensively with business and professional associations to provide small business technology education programs.
Contact me if you would like me to speak at your association