Edge being installed on all Windows 10 computers
Microsoft has been talking for months about their new Edge browser based on Chromium technology. Users will finally be able to see it in action as of the KB4559309 Windows 10 update, which will replace the legacy Edge browser with the company's latest offering.
It should be noted that previous Windows 10 releases did include the new Chromium-based Edge browser, but it was installed alongside the legacy Edge browser.
Also, in order to use the new Chromium-based browser, you had to make the conscious choice to open the new browser. Your legacy Edge browser would open by default.
That changes with the KB4559309 update, which purges the legacy Edge browser. At that point, if you want to use a Microsoft-based browser, your only option will be the new Chromium Edge. Any attempt to open the legacy browser will automatically redirect to the new product.
As part of the update, all of your user data stored in the legacy Edge browser will be ported to the new code. That includes tabs from previous sessions, saved passwords, and bookmarked websites. A small point, but one still worth mentioning, is the fact that unlike previous updates, a system restart is not required to begin making use of the new browser.
You can keep the new Edge browser from being installed
If you don't want it installed you can prevent it. However, doing so requires you to go deep into the system, adding a "DoNotUpdateToEdgeWithChromium" key in your Windows Registry.
That, however, is not a step recommended for anyone except the most experienced Windows users. That is because any time you start playing in the Registry, you run the risk of doing serious damage to the system, so proceed with extreme caution!
Our perspective
On balance, the new Chromium-based Edge browser looks like a good upgrade and the early sense is that most users will be pleased with the change. Stay tuned, because it's coming soon!
~ William Arthur Ward observed. "The pessimist complains about the wind; the optimist expects it to change; the realist adjusts the sails." ~
Meanwhile, check out this report
This free executive report may give you insights into how to build your business with safe IT environments: 10 Hidden IT Risks That Might Threaten Your Business and 1 Easy Way to Find Them
The author
Thanks for reading this short post. For more tips on thriving with small business technology, check out the other blog posts at DWPia Blogs. I am also available on LinkedIn, Facebook, and Twitter.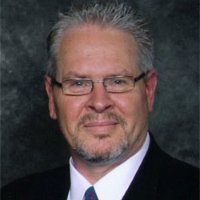 I am Denis Wilson, President and Principal Consultant for DWP Information Architects. I build people / process / technology solutions to create better business outcomes for smaller enterprises in Los Angeles. I have created cost-effective personal service automation solutions, for over 20 years, specializing in cybersecurity and regulatory compliance. I am also a published author and speaker, working extensively with business and professional associations to provide small business technology education programs.
Contact me if you would like me to speak at your association