Personal information was exposed
A couple of months ago, Nintendo announced that their Switch gaming and live streaming service had been hacked, and as a result, some 160,000 user accounts had been compromised. As the company has continued their investigation into the incident, however, they've updated their disclosure, revealing that an additional 140,000 accounts were compromised, bringing the total to just over 300,000.
The information gained as a result of the hack includes screen names, dates of birth, the email addresses associated with each account, location, and gender data. If there's a silver lining to be found in the incident, it is the fact that credit card information does not appear to have been accessed.
The breach is unusual
Also note that based on information provided by Nintendo, it appears that the hackers used brute force and other methods to access accounts, as opposed to taking advantage of some type of security flaw. The company also reports that although the total number of compromised accounts has increased markedly, it still represents less than 1 percent of the total accounts on the platform.
If anything, these types of attacks are only increasing in their frequency, so the usual recommendations still apply. Change your passwords on a regular basis. Use a different password on each of the websites you frequent. If you are in the habit of using the same password on multiple web properties, it's long past time to break that habit. If a hacker gets into one account, you've just handed him the keys to large swaths of your digital kingdom.
Our perspective
Also, anytime it's offered, enable and use two-factor authentication, which provides an added layer of security. If you want to be extra cautious, it wouldn't hurt to make use of a VPN on top of that. Even if you don't have the funds to use a paid service, there are a number of decent quality free ones available.
~ As Hill Street Blues' Sgt. Esterhaus always advised: "Hey, let's be careful out there! " ~
The author
Thanks for reading this short post. For more tips on thriving with small business technology, check out the other blog posts at DWPia Blogs. I am also available on LinkedIn, Facebook, and Twitter.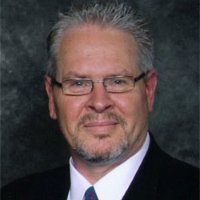 I am Denis Wilson, President and Principal Consultant for DWP Information Architects. I build people / process / technology solutions to create better business outcomes for smaller enterprises in Los Angeles. I have created cost-effective personal service automation solutions, for over 20 years, specializing in reliability, cybersecurity, and regulatory compliance. I am also a published author and speaker, working extensively with business and professional associations to provide small business technology education programs.
Contact me if you would like me to speak at your association