August 12th is the date for G Suite users
Google has warned users that unless they update their G Suite iOS and Android apps, they may stop working by the date referenced above.
The company's announcement concerning the matter reads, in part, as follows:
"In 2018, we began making changes to our API and service infrastructure to improve performance and security. As a result of these changes, some older versions of G Suite desktop and mobile apps may stop working on August 12, 2020."
The blog post where the announcement was made doesn't go into detail regarding exactly what the changes are, but they appear to be based on the company's decision to discontinue support for global HTTP batch endpoints and JSON-RPC protocols.
What to do
Originally, the update was scheduled for March 2020, but as the company proceeded with their plans, they realized that a few highly impacted customers may not have received the earlier notifications they issued relating to these changes. As a result, they decided to extend the depreciation timeline to August 12th.
G Suite is incredibly popular and has enjoyed a tremendous surge of growth in recent months due to the COVID-19 pandemic. If you're only a casual G Suite user, you may not pay that much attention to how often you keep your apps updated. That could come back to haunt you if you don't set a bit of time aside to take care of it before the aforementioned deadline.
If you're an admin, Google recommends encouraging end-users to upgrade their apps as soon as possible to avoid serious disruptions in workflow. If you're an end-user, the sooner you update, the better.
Our perspective
Even though the company has been transparent about the process and has given everyone plenty of advance notice, they're sure to face at least some backlash on August 13th when the G Suite stops working for some users. Take steps now to be sure you're not among the disrupted.
~ Walter Scott observed. "O, what a tangled web we weave when first we practice to deceive!" ~ 
By Denis Wilson and Melissa Stockwell
Thanks for reading this short post. For more tips on thriving with small business technology, check out the other blog posts at DWPIA Blogs. I am also available on LinkedIn, Facebook, and Twitter.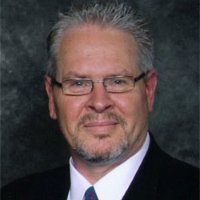 I'm Denis Wilson, President and Principal Consultant for DWP Information Architects. We build people / process / technology solutions to create better business outcomes for smaller enterprises in Los Angeles. We have created cost-effective office productivity and out-sourced service solutions for over 20 years, focusing principally on manufacturing and healthcare.  Our hallmarks are reliability, cybersecurity, and regulatory compliance.
I am also a published author and speaker, working extensively with business and professional associations to provide small business technology education programs.
Contact me if you would like me to speak at your association