Apple users are in a state of absolute uproar
Recently, battery life has taken a hit, with batteries draining more quickly than ever, sending legions of iPhone users on a hunt to track down the culprit or culprits.
Early indications are that more than one app is responsible for the drastic reduction in battery life, but the most commonly identified suspect is the company's music app.
If you have an iPhone and you've been noticing that you've had to put it on your charger a lot more frequently, you're not imagining and you're certainly not alone. It's causing no end of complaints from the company's user base.
Remedies
Hopes are high that the company's next iOS update, 13.6 will fix the rapid power drain issue. That release is currently only in beta, so if you're waiting for help to arrive in that form, you'll have to have a good deal of patience.
Unfortunately, a number of fixes and workarounds have been proposed to help remedy the issue and none are ideal. So far, the only surefire solution that has been found is to delete the offending apps that are shortening the life of your battery charge, with an eye toward reinstalling them after the next OS release to see if that helps.
Although the Apple Music app is the most commonly identified cause of shortened battery life, users around the world have been naming other culprits as well, including Google's Gmail app and Facebook's Instagram app.
Our perspective
If you use either of those, it pays to track your power usage closely and see if they're causing or contributing to your shortened battery life. If so, uninstalling them, for the time being, might be your best and only option. Given the uproar this is causing, you can bet that the fine folks at Apple will address the matter decisively sooner, rather than later.
~ William Arthur Ward observed. "The pessimist complains about the wind; the optimist expects it to change; the realist adjusts the sails." ~
By Denis Wilson and Melissa Stockwell
Thanks for reading this short post. For more tips on thriving with small business technology, check out the other blog posts at DWPIA Blogs. I am also available on LinkedIn, Facebook, and Twitter.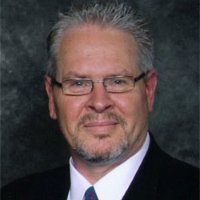 I'm Denis Wilson, President and Principal Consultant for DWP Information Architects. We build people / process / technology solutions to create better business outcomes for smaller enterprises in Los Angeles. We have created cost-effective office productivity and out-sourced service solutions for over 20 years, focusing principally on manufacturing and healthcare.  Our hallmarks are reliability, cybersecurity, and regulatory compliance.
I am also a published author and speaker, working extensively with business and professional associations to provide small business technology education programs.
Contact me if you would like me to speak at your association