Windows has undergone a ton of changes
All things end eventually, and in the years since Microsoft's Windows has existed, the operation system (OS) has undergone a great many changes.
Most for the better, but some that have met with unexpected backlash. Last year, millions of users nearly revolted at the notion that MS Paint would be retired. As image editing software goes, Paint is about as minimalist as it gets, and yet, it is much loved.
In fact, there was such an outpouring of support for the ancient Paint code that the company decided to keep it around in the Microsoft Store for those who wanted it.
Is the System Control Panel next?
Recently, the company implemented another new change that could spell the end for the ancient System Control Panel which has been in every version of Windows since the company first began producing the OS.
If you're not familiar with the Control Panel, it's a display window that gives you, the user a quick overview of the OS you're running, what version you're using, the configuration of the network you're on, and any hardware you've got installed.
As of Windows 10 Insider's Build 20161, however, Microsoft is implementing a change that redirects users from the Control Panel page to an about page, any time they attempt to open the Control Panel.
The new About page provides a quick overview, including...
The device name
The type of processor the system is using
How much installed RAM the machine has
The Device and Product ID
The system type
Allowing you to copy this information to paste it into a text file, or rename the PC with the touch of a button.
Windows Insider Program noted that...
"There will be more improvements coming that will further bring Settings closer to Control Panel. If you rely on settings that only exist in Control Panel today, please file feedback and let us know what those settings are."
Our perspective
Clearly, this seems designed to eventually replace Control Panel with a more generalized "About" page, but time will tell.
By Denis Wilson and Melissa Stockwell
Thanks for reading this short post. For more tips on thriving with small business technology, check out the other blog posts at DWPIA Blogs. I am also available on LinkedIn, Facebook, and Twitter.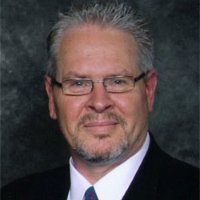 I'm Denis Wilson, President and Principal Consultant for DWP Information Architects. We build people / process / technology solutions to create better business outcomes for smaller enterprises in Los Angeles. We have created cost-effective office productivity and out-sourced service solutions for over 20 years, focusing principally on manufacturing and healthcare.  Our hallmarks are reliability, cybersecurity, and regulatory compliance.
I am also a published author and speaker, working extensively with business and professional associations to provide small business technology education programs.
Contact me if you would like me to speak at your association