Are you still using IE or the old Edge?
Recently, Microsoft made an announcement that may have a profound impact on your business if you're still using Internet Explorer or the legacy version of Microsoft Edge.
The Redmond giant published the dates when Microsoft 365 and Windows 10 will no longer support those browsers.
Here are the dates you need to know:
As of November 30, 2020, Microsoft 365 will begin the process of ending support for Internet Explorer 11, when Microsoft Teams its support.
The rest of the Microsoft 365 apps ending support for IE 11 on August 17, 2021.
Where Edge Legacy is concerned, the date support ends is March 9, 2021.
According to a recent Microsoft blog post
"This means that after the above dates, customers will have a degraded experience or will be unable to connect to Microsoft 365 apps and services on IE 11...For degraded experiences, new Microsoft 365 features will not be available or certain features may cease to work when accessing the app or service via IE 11."
If you're thinking that you can simply continue using Microsoft 365 by using Edge in Internet Explorer Mode, the company has already addressed that and stressed that such a strategy will not extend IE access to Microsoft 365 products beyond the dates listed above."
The blog post continues
"Microsoft will continue to support Internet Explorer 11. Internet Explorer is a component of the Windows operating system and follows the Lifecycle Policy for the product on which it is installed....for customers who have business-critical, line-of-business apps running on IE 11 today, IE 11 continues to be a supported browser."
Our perspective
If you rely on Microsoft 365, and you're still using Microsoft's older browser technology, now is the time to get serious about migrating away from them. If you want to stay in the same ecosystem, you can begin migrating to the company's Chromium-based Edge browser, and in fact, the company has detailed support articles that should help make the transition a smooth one.
~ Robert Frost observed. "In three words I can sum up everything I've learned about life: it goes on." ~
By Denis Wilson and Melissa Stockwell
Thanks for reading this short post. For more tips on thriving with small business technology, check out the other blog posts at DWPIA Blogs. You can also find me on LinkedIn, Facebook, and Twitter.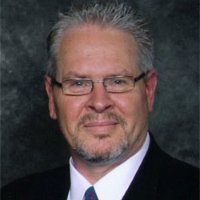 I'm Denis Wilson, President and Principal Consultant for DWP Information Architects. We build people/process/technology solutions to create better business outcomes for smaller enterprises in Los Angeles. We have created cost-effective office productivity and out-sourced service solutions for over 20 years, focusing principally on manufacturing, professional services, and healthcare.  Our hallmarks are cloud and on-premises network reliability, cost-effective cybersecurity, and livable small business regulatory compliance.
I am also a published author and speaker, working extensively with business and professional associations to provide small business technology education programs. Contact me if you would like me to speak at your association