If you're a Spotify user...
You're aware that recently, the Spotify site was down, displaying the rather cryptic and unhelpful message "Couldn't Load the Page." The problem has now been resolved, but here's a quick synopsis of what happened: According to Louis Poinsignon, a Cloudflare engineer, one of Spotify's SSL certificates"*.wg.spotify.com" expired and the company forgot to renew it.
Once the issue was identified, it didn't take long to renew the certificate and get service restored. Unfortunately, these types of issues are becoming increasingly commonplace as huge numbers of certificates are set to expire in the months ahead.
SSL certificates are used to make the web more secure
Part of the issue here is that an increasing percentage of site owners have adopted the use of secure socket layer (SSL) connections. (they are the 's' in https used by all websites now). Each time one of these certificates expires and the company forgets to renew, the result is immediate communications issues that lead to outages until the certificates are renewed.
Spotify is hardly the first company to have experienced this. In recent months, we've seen a wide range of IoT devices having similar troubles. A website associated with California's "CalREDIE", which is an essential component of the state's COVID-19 case tracking infrastructure, went offline briefly due to this very issue.
Other have had the same issues
Facebook's Tor server was briefly offline for the same reason, and even Microsoft Teams had issues. So, the trouble isn't limited to a single industry, or companies of a certain size, or anything like that. It's a global issue that we'll continue to feel the effects of for months to come. Certainly, to the end of the year and beyond.
Our perspective
Even if you're fairly sure it won't happen to you, it's worth having your IT staff check your certificates and make sure they get renewed before they expire so your company doesn't run into similar issues. It's far better to be safe than sorry.
~ As Hill Street Blues' Sgt. Esterhaus always advised: "Hey, let's be careful out there! " ~
By Denis Wilson and Melissa Stockwell
Thanks for reading this short post. For more tips on thriving with small business technology, check out the other blog posts at DWPIA Blogs. You can also find me on LinkedIn, Facebook, and Twitter.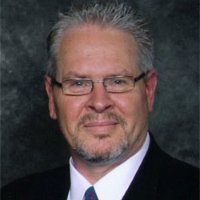 I'm Denis Wilson, President and Principal Consultant for DWP Information Architects. We build people/process/technology solutions to create better business outcomes for smaller enterprises in Los Angeles. We have created cost-effective office productivity and out-sourced service solutions for over 20 years, focusing principally on manufacturing, professional services, and healthcare.  Our hallmarks are cloud and on-premises network reliability, cost-effective cybersecurity, and livable small business regulatory compliance.
I am also a published author and speaker, working extensively with business and professional associations to provide small business technology education programs. Contact me if you would like me to speak at your association