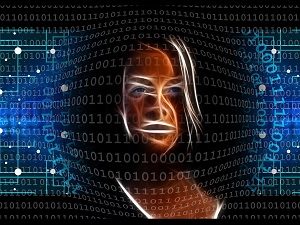 Computers are a lot more involved than you know
It's no secret that the Internet of Things (IoT) has seen explosive growth in recent years, but now, even municipalities are getting in on the game. The city of Phoenix has recently partnered with a California-based company called "NoTraffic". The idea is to create and deploy smart traffic lights that will use artificial intelligence (AI) routines and machine learning (ML) to improve traffic flows, using demand-based data as opposed to the simple timer-based model currently in use across the nation.
Deployment has already begun at a few key intersections in Phoenix, and the early results are encouraging. In some cases, the company is reporting up to a 40 percent reduction in vehicle delay time.
NoTraffic had this to say about the project
"We are grateful to partner with the City of Phoenix, the fifth-largest city in the United States. I believe we will see impactful tech initiatives moving front and center, playing a pivotal role in how the world emerges from COVID-19 and the economic recession that accompanies it."
It's an exciting experiment and this is a great time to conduct it. With traffic still well below pandemic levels, but beginning to bounce back, the modern technology may have a major impact that will keep congestion to a minimum.
One interesting and potentially life-saving benefit of the new system is that it can coordinate what city planners refer to as "emergency vehicle preemption" which helps give first responders the clearest path through busy city streets.
The NoTraffic platform is capable of tracking emergency vehicles as they approach intersections and autonomously changing the lights as appropriate to give first responders a clear path to their destinations in real-time.
Our perspective
At this point, it's too early to say what level of success the city of Phoenix will ultimately see, but it will be exciting to watch the experiment unfold and it could have profound implications for cities all across the nation in the longer term.
~ Mahatma Gandi observed. "Be the change that you wish to see in the world." ~
Thanks for reading this short post. For more tips on thriving with small business technology, check out the other blog posts at DWPIA Blogs. You can also find me on LinkedIn, Facebook, and Twitter.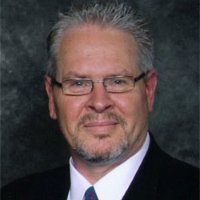 I'm Denis Wilson, President and Principal Consultant for DWP Information Architects. We build people/process/technology solutions to create better business outcomes for smaller enterprises in Los Angeles. We have created cost-effective office productivity and out-sourced service solutions for over 20 years, focusing principally on manufacturing, professional services, and healthcare.  Our hallmarks are cloud and on-premises network reliability, cost-effective cybersecurity, and livable small business regulatory compliance.
I am also a published author and speaker, working extensively with business and professional associations to provide small business technology education programs. Contact me if you would like me to speak at your association