But Alphabet's Wing is first in the game
For more than a decade, futurists have been talking about the day when drones will be used to deliver everything from packages to pizzas. If you've been following the trends, you know that at least one major pizza chain has already begun experimenting with drone-based delivery. Now, Amazon's Prime Air drone delivery system has earned a critical FAA certification, which will allow it to begin testing customer drone deliveries in selected areas.
The simple truth is that Amazon is late to the party. Google's parent company Alphabet has a subsidiary called Wing that's already testing drone delivery, as is UPS. In other words, the future is here.
In Amazon's case, the certification in question is the FAA Part 135 cert, which allows operators to fly their drones out of the direct line of sight.
Prime Air said this about the certification
"This certification is an important step forward for Prime Air and indicates the FAA's confidence in Amazon's operating and safety procedures for an autonomous drone delivery service that will one day deliver packages to our customers around the world.
We will continue to develop and refine our technology to fully integrate delivery drones into the airspace, and work closely with the FAA and other regulators around the world to realize our vision of 30-minute delivery."
If you haven't been following the story closely, you may not be aware, but Amazon actually drone-delivered their first package back in 2016, in Cambridge England. Since then, the company's drone pilots have logged thousands of hours of flight time, and the company has invested heavily in both drones and cargo aircraft in an effort to construct their own shipping and delivery network.
Our perspective
All that to say, it won't be long now before you get your first drone-delivered package from Amazon!
~ As Pablo Picasso said: "Everything you can imagine is real." ~
By Denis Wilson and Melissa Stockwell
Thanks for reading this short post. For more tips on thriving with small business technology, check out the other blog posts at DWPIA Blogs. You can also find me on LinkedIn, Facebook, and Twitter.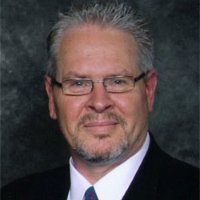 I'm Denis Wilson, President and Principal Consultant for DWP Information Architects. We build people/process/technology solutions to create better business outcomes for smaller enterprises in Los Angeles. We have created cost-effective office productivity and out-sourced service solutions for over 20 years, focusing principally on manufacturing, professional services, and healthcare.  Our hallmarks are cloud and on-premises network reliability, cost-effective cybersecurity, and livable small business regulatory compliance.
I am also a published author and speaker, working extensively with business and professional associations to provide small business technology education programs. Contact me if you would like me to speak at your association