Do you have a solid-state drive (SSD)?
If so, you're probably aware that recent builds of Windows 10 have introduced an unexpected issue.
It causes the automatic maintenance feature of Win10 to kick in and defragment SSDs much more frequently than they should be, which greatly reduces their useful lives.
Microsoft has a bug in the defrag utility for SSDs
The way the feature was supposed to work was that Windows Automatic Maintenance would defrag an SSD once a month. The bug, however, caused the date of the last defragmentation not to be recorded by the system, which caused Win10 to assume that it was the time after each system restart.
That's problematic on two levels. First and most obviously, because it increases your risk of catastrophic data loss. Second, SSD's are significantly more expensive than their HDD counterparts.
Fortunately, Microsoft didn't waste any time addressing the issue. The company's most recent update, Windows 10 2004, released as part of the most recent Patch Tuesday Update (KB4571744, build 19041.488) remedies the issue. Once this update is installed, the Windows 10 Automatic Maintenance function will work properly where SSD's are concerned.
There are a couple of silver linings here
First, while SSD's are probably the future, they currently only represent a minority of hard drives in use.
Secondly, since SSD's were the only types of drives impacted, you may not have even been aware of the issue. Even if you are, it hasn't been happening for long enough to significantly shorten the life of the SSD you have, and the fix to prevent more damage is as simple as installing the latest update.
Our perspective
Even if you're not in the habit of installing Windows 10 updates as soon as they're available, if you have a solid-state drive, you'll want to make this one a priority.
~ As Hill Street Blues' Sgt. Esterhaus always advised: "Hey, let's be careful out there! " ~
By Denis Wilson and Melissa Stockwell
Thanks for reading this short post. For more tips on thriving with small business technology, check out the other blog posts at DWPIA Blogs. You can also find me on LinkedIn, Facebook, and Twitter.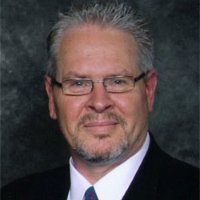 I'm Denis Wilson, President and Principal Consultant for DWP Information Architects. We build people/process/technology solutions to create better business outcomes for smaller enterprises in Los Angeles. We have created cost-effective office productivity and out-sourced service solutions for over 20 years, focusing principally on manufacturing, professional services, and healthcare.  Our hallmarks are cloud and on-premises network reliability, cost-effective cybersecurity, and livable small business regulatory compliance.
I am also a published author and speaker, working extensively with business and professional associations to provide small business technology education programs. Contact me if you would like me to speak at your association