Do you use Microsoft 365 and Teams?
One of the more common complaints people have about mobile devices is the fact that it's still harder than it should be to do certain kinds of work. Manipulating spreadsheets on a mobile device, for example, can be a lesson in frustration. If that's something you've experienced firsthand, and if you're a Microsoft 365 user (Microsoft Teams in particular), then the company's most recent announcement related to Teams is apt to make you smile.
The new Microsoft Lists app
The company has decided to make its new Microsoft Lists app available as an add-on to its Teams collaboration and video-conferencing app.
This change makes the new app available to all Microsoft 365 Commercial and Government Community users who make use of Teams. That makes it available to some 75 million users, according to statistics provided by the company.
Microsoft Lists is a team-based app for tracking information. Like a spreadsheet, data can be organized in rows and columns. The Lists app provides additional tweaks to make data manipulation and organization easier, making it a highly customizable collaboration tool.
Key capabilities of the new app include
All user actions on the list are audited and available in the security and compliance center.
The ability to have a channel conversation about any list item
All standard list features that you can access in SharePoint web, including view formatting, Quick Edit, export to Excel, sorting, filtering, column types, and the like
Importing existing team lists as new tabs in the app
New list creation, either from scratch, from templates, or from Excel table data. The app comes with eight standard templates and three industry-specific ones (Loans, Incidents, and Patients)
Microsoft's Healthcare division had this to say about the move
"The vision of the Lists app in Teams is to bring all the collaboration and communication modalities to lists and list items, so it is easy to get work done."
Our perspective
That's good news indeed, and a breath of fresh air for Office 365 users. Kudos to Microsoft for the change.
~ Mahatma Gandi observed. "Be the change that you wish to see in the world." ~
By Denis Wilson and Melissa Stockwell
Thanks for reading this short post. For more tips on thriving with small business technology, check out the other blog posts at DWPIA Blogs. You can also find me on LinkedIn, Facebook, and Twitter.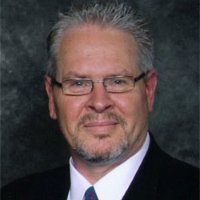 I'm Denis Wilson, President and Principal Consultant for DWP Information Architects. We build people/process/technology solutions to create better business outcomes for smaller enterprises in Los Angeles. We have created cost-effective office productivity and out-sourced service solutions for over 20 years, focusing principally on manufacturing, professional services, and healthcare.  Our hallmarks are cloud and on-premises network reliability, cost-effective cybersecurity, and livable small business regulatory compliance.
I am also a published author and speaker, working extensively with business and professional associations to provide small business technology education programs. Contact me if you would like me to speak at your association