Do you use the Strava app when you run or bike?
If so, it may be sharing your personal information in ways you hadn't expected.
Andrew Seward, the head of Data and Product Development at Experian was out for a morning run with his Strava app when he noticed something so unusual that he felt compelled to tweet about it.
What happened?
While on his morning run, he passed a woman who was also out for a run and who happened to be using the Strava app herself. When he got home, he found that the woman's face appeared in his app as someone he ran with, even though they didn't know each other and weren't following each other in the app.
Clicking on her face brought up her profile and the route she ran, which essentially pointed the way right to her front door. That's disturbing, to say the least, and Seward's tweet sparked a firestorm of controversy about the app.
The default setting can be scary
As it happens, it's a feature, not a bug. The app has a feature called "Flyby," which is designed to do exactly what the app did in this instance. Unfortunately, Flyby is set to "everyone can see you" by default for all users.
Fortunately, the app does offer controls that allow users to filter who can see them, but it's not apparent that the feature is set to "everyone". Unless you happen to check, you may not even be aware that your information is being broadcast to every other Strava user you run or bike past.
How to turn it off
If you're feeling a touch of paranoia reading this article, there's an easy way to check the app to see who can see you. Here's how:
Just log in and go to settings.
From there, tap "Privacy Controls."
Scroll down until you see the "Flyby" section and set it to your liking or, to turn it off, select "No One."
Tap Ok to save your changes.
That's all there is to it, and it will give you tremendous peace of mind!
~ As Hill Street Blues' Sgt. Esterhaus always advised: "Hey, let's be careful out there! " ~
By Denis Wilson and Melissa Stockwell
Thanks for reading this short post. For more tips on thriving with small business technology, check out the other blog posts at DWPIA Blogs. You can also find me on LinkedIn, Facebook, and Twitter.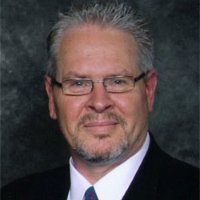 I'm Denis Wilson, President and Principal Consultant for DWP Information Architects. We build people/process/technology solutions to create better business outcomes for smaller enterprises in Los Angeles. We have created cost-effective office productivity and out-sourced service solutions for over 20 years, focusing principally on manufacturing, professional services, and healthcare.  Our hallmarks are cloud and on-premises network reliability, cost-effective cybersecurity, and livable small business regulatory compliance.
I am also a published author and speaker, working extensively with business and professional associations to provide small business technology education programs. Contact me if you would like me to speak at your association