Does your business use Facebook for social media?
Social media giant Facebook recently announced a new app aimed at small business users, called Facebook Business Suite. If you maintain an active corporate presence on Facebook and/or Instagram, you'll be particularly interested in the company's new offering.
It is designed to give business owners a dashboard that will make it easier to manage their company's social media presence, allowing users to post simultaneously to both Facebook and Instagram and receive notifications and alerts related to both platforms in a single location.
Facebook had this to say about the new app
"We're building Facebook Business Suite for small businesses first, but this is a long-term investment to make this the main interface for businesses of all sizes who use Facebook, Messenger, Instagram, and WhatsApp. It is available for small businesses globally starting today and will expand to larger businesses next year."
The new Business Suite is the latest in a series of moves the company has been making in recent months as it pushes more earnestly into e-commerce. In May of this year (2020), the company rolled out a new set of tools allowing business owners to set up a digital storefront on Facebook and sell goods and services to their followers.
Seeing Facebook as their primary storefront
As Facebook's CEO Mark Zuckerberg recently noted, companies of all sizes have made significant investments into their digital footprints and are "increasingly viewing them as their primary storefronts. So we're working on a number of ways to deepen this experience, helping people buy items and services directly within our apps... Overall, though, our business depends on the success of small businesses, so this is a moment where we feel that we're well-positioned to be champions for small business' interests and supporters of important infrastructure that they're going to need in order to move online."
Our perspective
The bottom line is, if you use Facebook and/or Instagram, the new Business Suite is well worth a look.
~ As Pablo Picasso said: "Everything you can imagine is real." ~
By Denis Wilson and Melissa Stockwell
Thanks for reading this short post. For more tips on thriving with small business technology, check out the other blog posts at DWPIA Blogs. You can also find me on LinkedIn, Facebook, and Twitter.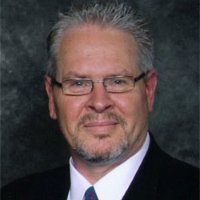 I'm Denis Wilson, President and Principal Consultant for DWP Information Architects. We build people/process/technology solutions to create better business outcomes for smaller enterprises in Los Angeles. We have created cost-effective office productivity and out-sourced service solutions for over 20 years, focusing principally on manufacturing, professional services, and healthcare.  Our hallmarks are cloud and on-premises network reliability, cost-effective cybersecurity, and livable small business regulatory compliance.
I am also a published author and speaker, working extensively with business and professional associations to provide small business technology education programs. Contact me if you would like me to speak at your association