Are you still using Internet Explorer?
Internet Explorer (IE) is proving to be a very difficult web browser to kill, and it's not for lack of trying on Microsoft's part.
Back in August, the company mapped out a path to the end of life for IE. That included ending Microsoft Teams support of the browser by November 30, 2020, and ending Microsoft Edge Legacy support in March 2021.
Already removed IE support from Microsoft Teams
On schedule, Teams users no longer get any support for IE 11, which means that their Teams experience will be increasingly degraded as new and planned features aren't guaranteed to work on the old platform. In fact, if you're using the web version of teams and you're still using IE 11, you'll find that you can't access Teams at all. The web version checks your browser and will display a message telling you that the app is incompatible with your browser and recommending an upgrade, or alternately, to make use of the desktop client.
Why is it so tough to rid the market of IE?
It's easy to understand why IE still has such a dedicated following despite the fact that the browser is outdated and riddled with security flaws. After all, there was a time when it was the dominant browser on the web, and tens of thousands of businesses all over the world built apps that were designed for use with IE.
It will take a serious investment in both time and money to re-create those apps. They have to optimize them for some other browser and it's just not an expense some companies can bear. Even the ones that can bear it have to weigh the legacy system re-design against more pressing current IT projects and often, the money just isn't there to do it all.
Our perspective
Unfortunately, as Microsoft edges closer to completely ending support for their ancient browser, companies who have been putting it off will find themselves scrambling for a last-minute solution. Don't fall into that trap.
~ Mahatma Gandi observed. "Be the change that you wish to see in the world." ~
By Denis Wilson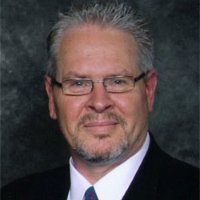 Thanks for reading this short post. For more tips on thriving with small business technology, check out the other blog posts at DWPIA Blogs. You can find us on LinkedIn, Facebook, and Twitter.
I am also a published author and speaker in cloud computing, work at home, and cybersecurity. I am working extensively with business and professional associations to provide small business technology education programs. Contact me if you would like me to speak at your association