Trends come and go in the hacking world
A few years ago, stealing credit card numbers was the crime of choice for most of the hackers out there. They've since begin to gravitate toward health related information. The two big trends in 2020 were the rampant increase in ransomware attacks against companies of all shapes and sizes and the preference of hackers to focus on identity theft.
Both of these crimes saw huge increases last year, but the number of identities stolen last year reached a mind-boggling record of 1.4 million in 2020, which is more than double the number reported in 2019. While there are a number of different factors that have fed into this trend, the biggest and most influential one seems to be the ongoing pandemic, which has created a whole raft of opportunities for hackers to exploit.
Social engineering another huge trend
The government's Paycheck Protection Program has created a confusing maze that can be hard for some out of work people to navigate. The hackers and scammers of the world are only too happy to insert themselves in the process, offering assistance as a ruse to gain personal information.
In a similar vein, with tens of millions of people out of work and state unemployment systems struggling under the strain, there have been delays in getting benefits that sometimes span months. Again, this raises legitimate questions which hackers and scammers are only to happy to pretend to answer. They use social engineering techniques and pretend to offer assistance in getting needed benefits more quickly, only to steal the target's identity.
Given this, the IRS has recommended that all taxpayers at least consider taking the time to establish an Identity Protection PIN when filing their taxes this year. This is essentially a form of two factor authentication that will help ensure that if you're due a refund from the IRS, someone who has stolen your identity won't file taxes on your behalf and steal it from you.
My perspective
It's sound advice but sadly, this won't be the last threat we'll need to be mindful of in the months ahead.
~ As Hill Street Blues' Sgt. Esterhaus always advised: "Hey, let's be careful out there!" ~
---
By Denis Wilson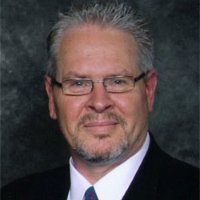 Thanks for reading this short post. For more tips on thriving with small business technology, check out the other blog posts at DWPIA Blogs. You can also find me on LinkedIn, Facebook, and Twitter. 
I am also a published author and speaker on cloud computing, work@home, and cybersecurity. I work extensively with business and professional associations to provide small business technology education programs.
Contact me if you would like me to speak to your association