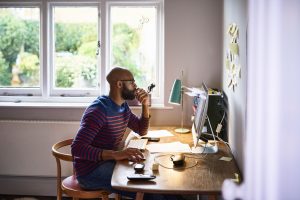 Both businesses and employees are looking at it part-time
It goes without saying that the pandemic has changed a great many things about life, as well as the world we live and work in. One significant change on the work front has, of course, been the dramatic rise in the number of people working from home.
We're reaching a point now where, although we haven't quite turned a corner where the pandemic is concerned, we're clearly fast approaching that point.
Many planners and strategic thinkers are looking ahead and wondering what the future of work will be. Will everyone simply pack up their gear and head back into the office, or will we see a permanent shift to working from home for some portion of the workforce?
The short answer is that it's probably going to wind up being a bit of both. Recently, Verizon conducted an in-depth study in an attempt to gauge the longer-term effects of the pandemic and based on the survey data they collected, fully 7 in 10 Americans prefer working remotely or in some hybrid remote/in-office capacity.
Additionally, 69 percent of survey respondents said that they expect to work remotely at least 1-2 days per week a year from now, and 54 percent said they expect that remote work will be a regular feature of work life going forward. Employers, eager to keep their star performers happy, will no doubt take heed and respond accordingly.
The survey revealed the following
31 percent of respondents said they spend 3 hours a week or more on mobile devices.
32 percent of respondents have either upgraded or considered upgrading their Internet bandwidth.
42 percent of adults anticipate that a year from now they will be shopping in person and online equally.
47 percent of adults have subscribed to a new streaming service.
67 percent of adults are spending at least 3 hours per week watching live TV with 59 percent watch content through a streaming service.
Note: The report from Verizon is here: Remote Working - Workplace of the Future | Verizon
My perspective
Intriguing findings. If you haven't made any specific post pandemic plans either way, these statistics certainly bear thinking about.
~ Arnold Jackson might have said - "What'chu talkin' 'bout, Willis?" ~
---
By Denis Wilson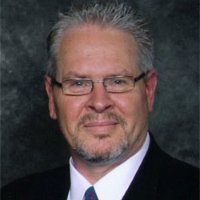 Thanks for reading this short post. For more tips on thriving with small business technology, check out the other blog posts at DWPIA Blogs. You can also find me on LinkedIn, Facebook, and Twitter. 
I am also a published author and speaker on cloud computing, work@home, and cybersecurity. I work extensively with business and professional associations to provide small business technology education programs.
Contact me if you would like me to speak to your association