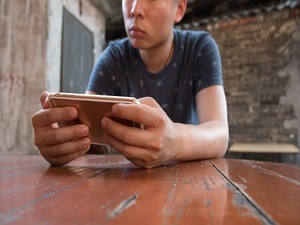 And Apple is winning big
Five years after Apple started the mobile-apps craze, the industry is booming. Since the pandemic began, there has been a gigantic leap in spending on apps, and that trend shows no signs of slowing.
In fact, app sales broke a new record in the first quarter of 2021, with the total clocking in at an impressive $32 billion. That's up $9 billion from just one year ago.
Apple is the big winner here, capturing a staggering $21 billion of the total, with Android users making up the $11 billion difference and taking a distant second place. Even so, based on statistics by app analytics firm App Annie, both the Apple and Google Play Stores saw their virtual store revenues increase by 40 percent year over year, an impressive feat indeed.
App stores run by Apple and Google offer more than 700,000 apps each. Apple still dominates in terms of money made by more than three to one, according to App Annie. With so many apps to choose from, consumers are estimated to spend on average of two hours a day heads down in their apps. According to Gartner, world-wide revenue from app stores is expected to rise to $25 billion.
The apps industry has matured in some respects. Some of the Wild West tactics of five years ago—like scams to accrue more downloads—have given way to more order as Apple and others tighten their rules. App developers are more methodical about marketing their apps and focusing on the few apps that work best.
There are others also offering app stores with differing degrees of success including Microsoft, Research In Motion (maker of BlackBerry), and Amazon.com.
The app boom has spread to markets such as China, Japan, India, and South Korea. That has led to some apps like social-networking services leapfrogging U.S. app-makers in revenue by selling virtual items like stickers. As the battlefield sees new geographies, new categories and new devices, developers are still trying to figure out which business models and products are the most profitable.
What kinds of apps are the biggest draws?
Although the rates of growth in revenues were identical, there were some interesting differences in the kinds of apps that drew the most attention on the two stores. On Google's Play Store, for example, the most popular apps that people spent money on tended to be social, financial, and productivity tools, while on the Apple Store, the biggest draws were games, financing, and networking apps.
Across the app ecosystem, the single fastest growing app in the first quarter of 2021 was Signal, which got a lot of attention and attracted legions of new users after What's App released a "take it or leave it" privacy policy that allows the company to share user profile data with Facebook.
It seems that a substantial chunk of What's App's user base rebelled and sought other alternatives with many of them gravitating to Signal. It's unclear at this point whether the mass migration away from What's App will cause the company to change their minds and revise their privacy agreement, and if they do, it's unclear that their departed users would bother to return.
My perspective
Interesting times indeed, and the app ecosystem is bustling. If you're considering launching an app for your company with a paid option, now looks like a fantastic time to do so.
~ NFL Coach Bruce Arians might say - "No risk it - no biscuit" ~ 
---
By Denis Wilson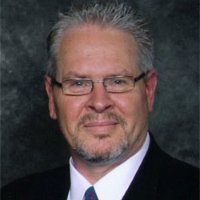 Thanks for reading this short post. For more tips on thriving with small business technology, check out the other blog posts at DWPIA Blogs. You can also find me on LinkedIn, Facebook, and Twitter. 
I am also a published author and speaker on cloud computing, work@home, and cybersecurity. I work extensively with business and professional associations to provide small business technology education programs.
Contact me if you would like me to speak to your association