It sounded so good
About eighteen months ago, a number of big mobile carriers got together to create the "Cross-Carrier Messaging Initiative." Their goal was to roll out a Rich Communication Services (RCS) platform designed to allow for text messaging across a variety of platforms, creating a seamless user experience.
It's something that sounds simple enough, and it's a great idea on paper.
The Cross Carrier Messaging Initiative (CCMI) from AT&T, Sprint, T-Mobile and Verizon, aims to increase the ways in which consumers interact with businesses. It will be a standards-based and interoperable messaging service that is built upon GSMA's RCS. A version for Android is expected next year.
Unfortunately, putting that idea into practice is another matter entirely. To date, their efforts to do so have been a disaster. In fact, it's been such an epic failure that Verizon recently confirmed that the initiative is dead. Eighteen months of concerned effort by some of the biggest names in the mobile business have resulted in essentially nothing.
The plan that was supposed to come together
The CCMI has four overall goals:
Create a business-to-consumer messaging ecosystem and accelerate the adoption of RCS.
Enable an enhanced experience to privately send individual or group chats across carriers with high quality pictures and videos.
Provide consumers with the ability to interact with businesses.
Create a single seamless, interoperable RCS experience across carriers worldwide.
Originally, RCS was envisioned as being a massive upgrade for SMS (Short Messaging Service), which was born in 1992 and has served since as the default basic carrier messaging service. Unfortunately, SMS hasn't kept pace, feature-wise with more modern messaging services like Facebook Messenger, iMessage and WhatsApp.
The idea clearly is to expand the boundaries of texting beyond the basic utilitarian messaging function in which the industry has excelled to date. Android-based messaging has lagged behind Apple's iMessage platform, and this initiative is seen as helping to address that.
"People love text messaging for a reason," AT&T Mobility said in the press release. "Texting is trusted, reliable and readily available—which is why we're using it to build the foundation of a simple, immersive messaging experience. This service will power new and innovative ways for customers to engage with each other and their favorite brands."
The consortium tacitly acknowledged that the announcement was short on specifics by saying that more details will be released in the future. Texting is a bedrock element of modern communications. A recent report estimated that 1.5 trillion texts were sent by the public and businesses.
The issues are...
Unfortunately, even RCS as envisioned by the carriers participating in the project still wouldn't have been as feature rich as the apps mentioned above. However, it would be a step up from SMS and include features like typing information, read receipts, location sharing and presence information.
The single biggest issue with RCS is the fact that since messaging is free, there was never any way to monetize it. That meant that there was no real incentive for the big carriers to put serious resources into the initiative.
Then there's the fact that Apple never supported the initiative, and without Apple, there's really not much point in pressing ahead anyway.
If there's any hope at all, it lies in Google's 2015 purchase of Jibe, which is a middleware company offering RCS solutions to carriers. That, combined with Google's recent deal with T-Mobile may make something like RCS a reality, though Google has been keeping their longer-term plans close to the vest.
My perspective
For the moment though, RCS remains an unrealized dream. That's a pity.
~ As Forrest Gump momma always said - 
"...life is like a box of chocolates…
You never know what you're gonna get" ~
---
By Denis Wilson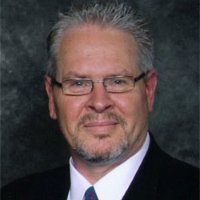 Thanks for reading this short post. For more tips on thriving with small business technology, check out the other blog posts at DWPIA Blogs. You can also find me on LinkedIn, Facebook, and Twitter. 
I am also a published author and speaker on cloud computing, work@home, and cybersecurity. I work extensively with business and professional associations to provide small business technology education programs.
Contact me if you would like me to speak to your association