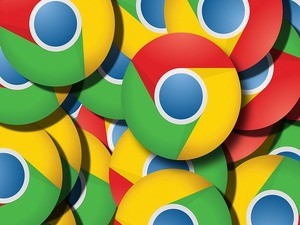 Requiring Secure Socket Layer was a good beginning
Back in February, Google began experimenting with a new feature that defaulted all URLs to use "https:" rather than the less secure "http:."
Chrome 90 will attempt to load websites over HTTPS by default. This translates to better privacy for you and improved site loading speeds. The majority of websites use HTTPS nowadays. Chrome will also try to load HTTPS, but will fall back to HTTP if it's not supported.
That might not seem like a huge deal. If most sites already support HTTPS, what does it matter? This change ensures that even if you click an old URL or enter an old URL, you'll still end up using HTTPS.
While defaulting to the secure socket layer (SSL) isn't ironclad protection for 'netizins, it's certainly a step in the right direction, which is why Google recently promoted the change out of the canary builds and into the mainstream.
Right now, if you download and install Chrome 90, you'll find that this protection is automatic. You don't have to do anything beyond installing Chrome 90.
Besides the SSL feature
Chrome 90 brings some new window management tools, a much-needed fix for the Reading List, and plenty of improvements under the surface. The Reading List started to appear before Chrome 90, but it lacked a pretty important feature: the ability to hide it. We explained how you can use a Chrome flag to get rid of it, but now you can simply right-click to hide it
The update is rolling out now to Chrome browsers on Windows, Mac, and Linux. In addition to offering the protection outlined above, Chrome 90 also includes nearly 40 security fixes, including resolving 3 low-severity flaws, 10 medium-severity flaws and six high-severity issues.
Chrome 90 also includes the AV1 encoder, which provides enhanced support for a number of video-conferencing applications including Webex, Meet, and Duo. Among other things, AV1 offers improved screen sharing capabilities and allows users on low bandwidth networks to utilize video.
Video conferencing is incredibly popular these days, so Chrome is working to make it better. Chrome 90 on the desktop has support for the AV1 Encoder, which uses the WebRTC standard and is optimized for video calling.
What this means for you is better video quality and less bandwidth usage, even with slow data connections. Of course, services have to use the codec in order for you to get these improvements, so they won't happen overnight.
Chrome 90 doesn't include many surface-level changes, but there's always more going on behind the scenes. You can read about many of these changes on the developer site and the Chromium blog. We'll highlight a few changes here:
WebXR Depth API: Helps websites using AR measure the physical distance between your device and objects in the real world.
New CSS Overflow value: Prevents text from flowing outside of boxes and other elements. Stops any type of scrolling for the box.
The Feature Policy API has been renamed to "Permissions Policy."
Shadow DOM: Chrome 90 makes it possible to create shadow roots using only HTML.
Core Web Vitals: Developers can use a new overlay to better visualize and measure page performance.
All that to say, Chrome 90 is an update you don't want to miss. If it's been a while since you paid attention to Chrome updates and you're a bit behind the times, this is one upgrade you'll definitely want to make a priority. While nothing in the build is particularly flashy, it does provide solid protection. That, combined with the fact that it addresses a wide range of security issues as described above, and includes a raft of other enhancements makes it well worth getting.
My perspective
Kudos to Google for continuing to put user security front and center and making it an integral part of their product improvement road map. While it's true that there are other companies out there that are even more active when it comes to bolstering user security, the number is small enough that you could probably count them on one hand with fingers left over.
~ Hannibal Smith would say - "I love it when a plan comes together" ~ 
---
By Denis Wilson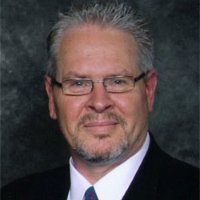 Thanks for reading this short post. For more tips on thriving with small business technology, check out the other blog posts at DWPIA Blogs. You can also find me on LinkedIn, Facebook, and Twitter. 
I am also a published author and speaker on cloud computing, work@home, and cybersecurity. I work extensively with business and professional associations to provide small business technology education programs.
Contact me if you would like me to speak to your association