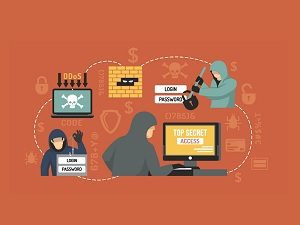 What does Gartner Group say about mitigating the effects?
I have just left a meeting with Gartner Group on just that subject: what are the possible effects of the conflict and how can I best position my small company to deal with those effects?
First the discussion set the stage for the various listeners. And the basic assumptions are that small business is underfunded on cybersecurity in comparison to enterprise, and that the conflict will have major issues for some businesses as the number of threat actors increases. Those major issues can and will spread to small business throughout the world.
Some specific issues that are evident
First, both Russia and the Ukraine have a variety of threat actors. In both cases, the state has significant cyberwarfare tools that have been at play and will get more heavily utilized.  They also both have a number of large and effective ransomware illicit gangs which are participating in events. This has caused an unprecedented number and types of threats and other actions.
As the IT blast radius increases, we are sure that it will affect business globally. A lot of new risks that have not been seen or have not been an issue previously. However, one of the things that we have seen in the United States is a new set of resource from the federal agencies who are now helping get information out to business. They are assisting clearing "the fog of war" a bit, both in sharing a lot of intelligence about the conflict in general, but also about the IT threat scenarios.
What can you do?
What you can do now, to prepare your business from becoming a casualty is:
Understand that the IT blast radius is worldwide and can affect your business - There are a lot of new risks that have not been seen before
Use threat intelligence and government guidance to prepare for attacks - CISA ShieldsUp
Focus on what you can control - Don't add to the fear, uncertainty and doubt.
Be prepared with business continuity plans - Be aware that your principal risk may be your partners becoming incapacitated
My perspective
Get with your IT advisor and create a rational, complete business continuity plan. And take it seriously. We've seen the possibilities and they aren't pretty.
As Emeril might say: "Let's take it a step higher"
---
By Denis Wilson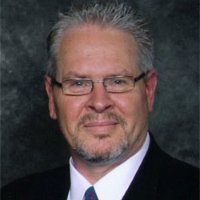 Thanks for reading this post. I always take into mind that your time and attention are precious. And these posts need to be timely, to the point, and short.
For more tips on thriving with small business technology, check out the other blog posts at DWPIA Blogs. You can also find me on LinkedIn, Facebook, and Twitter. 
I am also a published author and speaker on cloud computing, work-at-home, and cybersecurity. I work extensively with business and professional associations to provide free small business technology education programs.
Contact me if you would like me to speak to your association