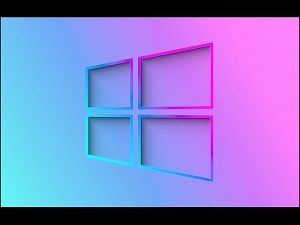 Are you a member of the Windows Insider Group?
If you're a Windows Insiders, you may already be aware of this. If you missed the company's announcement, be on the lookout for some new security improvements in upcoming releases.
Microsoft has been playing an increasingly active role in countering a wide range of cybersecurity threats and their upcoming security enhancements for Windows 11 are a part of that broader story.
SmartScreen
One of the first changes you'll see is enhanced phishing protection, which will help guard against phishing attacks. That will work in tandem with Microsoft Defender SmartScreen which is a cloud-based anti-phishing and anti-malware service offered by the company.
With SmartScreen integrated into the new OS, Windows 11 users will be warned when entering their login credentials into websites that appear to be hacked or are in any way suspect.
SmartScreen is very good at what it does.  Last year according to Microsoft statistics the service blocked more than 25 billion Azure Active Directory brute force attacks and intercepted more than 35 billion phishing emails. So this is exceptional protection indeed.
Personal Data Encryption and others
In addition to that, a new Personal Data Encryption is planned for Windows 11 which will protect users' files and data when they're not signed into the device. It does this by blocking access until they authenticate via Windows Hello.  It's a small change, but a vitally important one.
Finally, the company is also introducing a raft of new Enterprise Level security improvements that will include Smart App Control, which checks apps against a core features profile and model and only allows them to run if they are deemed safe.
Also on the Enterprise front, Microsoft's engineers have been busy improving the security of user accounts, devices, and apps, including a new feature called Config Lock. It locks security settings and will auto-revert to their default level if end-users or attackers attempt to modify them.
My perspective
These are excellent changes all and Windows 11 is really beginning to take shape now.  We love it and we're pretty sure you will too!
All we can think to say is Bazinga!
---
By Denis Wilson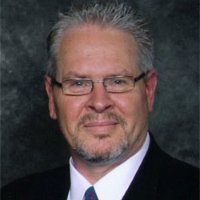 Thanks for reading this post. I always take into mind that your time and attention are precious. And these posts need to be timely, to the point, and short.
For more tips on thriving with small business technology, check out the other blog posts at DWPIA Blogs. You can also find me on LinkedIn, Facebook, and Twitter. 
I am also a published author and speaker on cloud computing, work-at-home, and cybersecurity. I work extensively with business and professional associations to provide free small business technology education programs.
Contact me if you would like me to speak to your association