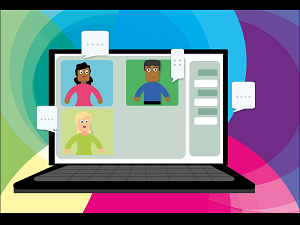 Thanks to Covid, Teams is hot
Teams was "just another Microsoft application" before the pandemic.  Thanks to Covid-19 though, demand for video conferencing solutions shot through the roof, and suddenly Teams found its groove.
Microsoft had been gamely trying to bolster its popularity and the pandemic certainly helped. For more than two years, the Redmond giant has been pouring an increasing number of resources into polishing Teams and really making it shine.
Recently (May of this year), Microsoft made a significant update to Teams which introduced a whole raft of new features.  If it's been a while since you've been on Teams, it's well worth taking a bit of time to check out the latest features.
Until you get that chance, here's a quick overview
May 2022 was the first time that the Teams app made an appearance on the Microsoft Store, which makes it easier and more convenient than ever for Windows 10 users to grab a copy and install.
Windows 11 users can download the Teams app for work and school accounts from the store. Note that Windows 11 users do not have access to personal accounts for Teams.  That's because Windows 11 includes a built-in Teams chat app for individual consumers.
This has created a situation that Microsoft had hoped to avoid where there are now two different Teams apps.  It is uncertain at this point whether Microsoft will eventually combine the two or just live with the different variants.
In addition to easier availability, Microsoft added two new filters to improve video quality. Meeting organizers get a new "Together Mode" which places all meeting participant faces in the same virtual room (like an auditorium).  Just select the mode and choose a theme/scene.
For VDI users, there's the new pop-out chat function and a new feature that allows users to give or take control, which allows other users to share content.
My perspective
Teams has come a very long way in a relatively short amount of time.  Check out the latest it has to offer today!
Teams is - "the stuff that dreams are made of"
---
By Denis Wilson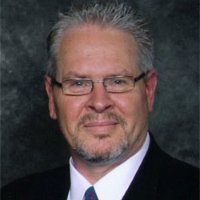 Thanks for reading this post. I always take into mind that your time and attention are precious. And these posts need to be timely, to the point, and short.
For more tips on thriving with small business technology, check out the other blog posts at DWPIA Blogs. You can also find me on LinkedIn, Facebook, and Twitter. 
I am also a published author and speaker on cloud computing, work-at-home, and cybersecurity. I work extensively with business and professional associations to provide free small business technology education programs.
Contact me if you would like me to speak to your association